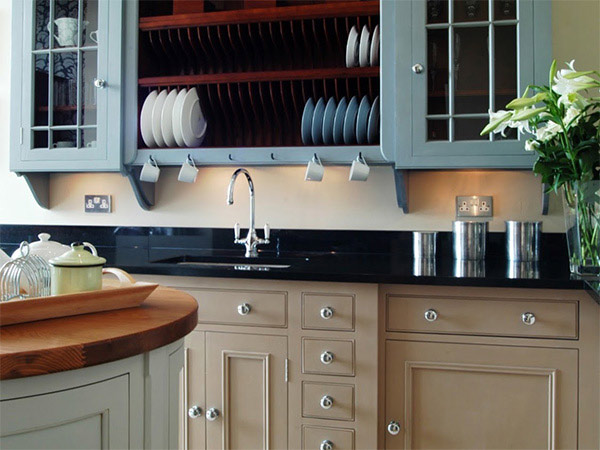 Privately-owned bespoke British kitchen brand Chalon has announced that it is putting the business up for sale.
Said creative director Iana Saliuk: "The present owners have taken Chalon as far as they can at this time and following recent approaches from interested parties over the past few months, they have decided now is a good time to pass the opportunity of expanding over to brand new owners."
The company is selling its intellectual property rights, design libraries, social media and digital assets and customer database. It says it will also consider selling the manufacturing facilities and its highly skilled staff by separate agreement, if required.
In March 2020, Chalon embarked on a strategy to offer the Chalon brand, previously only available direct from its own showroom, to a select number of premium retailers across the UK for the first time in its 40-year history. Despite, said Chalon, interest from independent and national retailers, the coronavirus pandemic came along and temporarily closed KBB retailers and so the strategy did not produce the results that it had hoped for.
Chalon relaunched its brand in July 2020 in preparation for selling the business and after initially announcing in November 2021 that it wanted to sell the company, the sale of the brand was almost achieved in February 2022. However, "continued global uncertainty worsened by the Ukrainian-Russian war, meant this was not concluded".
The Chalon brand was established in 1978 by Michael and Rose Chalon set up to "emulate the classic elegance of 18th and 19th century English furniture". Its furniture is handcrafted in its own factory and it says that its craftsman have continued to develop and evolve its portfolio.
It counts among its clients famous chefs, bakers and sports stars, such as Aldo Zilli, Miranda Gore Brown and Tim Henman.