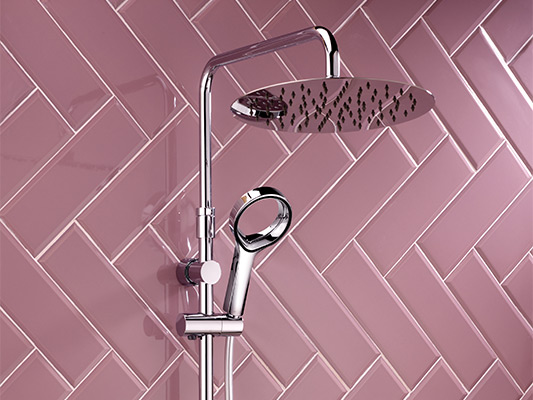 Methven's Aio S Cool Touch Diverter Shower offers both a 300mm drencher overhead and a unique halo design handset.
The dual-head shower is designed to save water without compromising performance, and it has the lowest flow rate – 5.7 litres per minute – of all Methven showers.
In addition, the Aurajet technology gives up to 20% more spray coverage than other showers without it, the company says.
Tel: 0800 195 1602