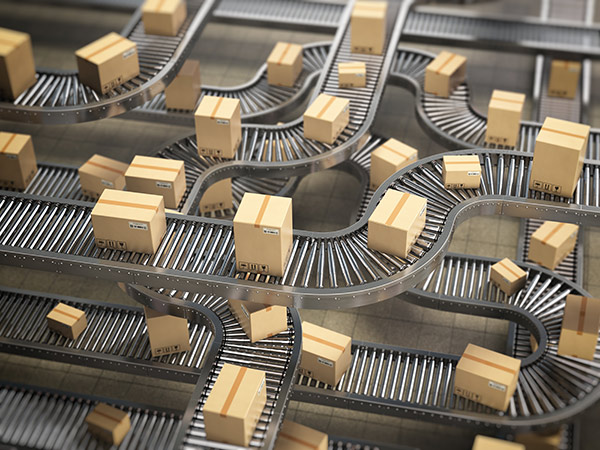 Despite many KBB retailers still reporting appliance supply problems, key brands have told kbbreview that things are getting better and some report they are nearly back to normal.
However, some retailers kbbreview spoke to said they believe manufacturers have handled the supply chain disruptions poorly.
Darren Taylor, MD of Searle and Taylor in Winchester summed it up by saying: "I think some of the appliance manufacturers have handled it appallingly, although they believe they are doing everything they can."
Kbbreview spoke to manufacturers to get their explanation of exactly what they have been doing to help get retailers the appliances they need when they need them.
Ragip Balcioglu, chief commercial officer for Beko, told kbbreview that it could supply appliances within two weeks: "Although the challenges are continuing in terms of supply of certain components, demand is decreasing, which will take some of the pressure off. We are still seeing erratic component supply, but we are able to switch very quickly from one component to another without affecting quality or function of products and that gives us an edge. And we are investing in enhancing capacity."
At Whirlpool UK, communications manager Ian Moverley explained what steps it has been taking: "We have made a number of significant changes to improve the way we operate and we are not currently experiencing component shortages. We offer a unique advantage in that we have 12 depots located across the country, meaning we can swiftly deliver products to meet supply demand. We are proud to be fulfilling orders extremely quickly. Having a strong forecasting and demand planning model means we are protected against any material or component shortages."
At AEG/Electrolux, UK managing director Luke Harding told kbbreview during a recent podcast that availability was improving all the time.
He said: "We have seen significant improvements over the past quarter and we are forecasting for them to improve significantly again in the next 12 weeks. We have changed our structure around the supply chain with additional headcount in the UK to give the best possible supply.
We have also put in a new supply specialist dedicated to the kitchen studio channel. But what we haven't done is to limit the supply of any particular lines to studios."
Miele too announced recently that its supplies were returning to normal on some product categories and that it is taking steps to make all products available at pre-Covid levels by the end of the year.
At Samsung, UK kitchen channel manager Jonathan Hartley told kbbreview: "Our new fully wi-fi-connected Series 4 and 5 ovens and combis are all well stocked in our distribution channel with stock available for customer orders."
Kbbreview was unable to get any comments from BSH. However, in July we reported that BSH had taken steps to ration the supply of certain products, with kitchen studios only having access to certain higher-spec Siemens and Neff products in a bid, according to BSH UK and Ireland CEO Gunjan Srivastava, to "manage the shortages by limiting the number of models that each of our trade partners has access to".
Caple was widely praised in our survey for maintaining good levels of availability.
Caple managing director Danny Lay explained how: "When we went into lockdown, we didn't cancel any orders and [factories] continued to ship products to us. When business came back, within two or three months we were up to the same levels of turnover as before the first lockdown. Then, when the industry went very busy, we'd already built up a big level of stock. There was never a time when we suffered severe stock shortages."
Lay also told kbbreview that it sidestepped the component supply issues by sourcing from Europe: "We have used chip suppliers that are local to the factories we use, rather than going to the typical countries where chips are made. So we were able to launch a range of ovens that have TFT screens and are wi-fi-enabled when others have struggled with being able to launch that sort of technology into the marketplace."
Between 2019 and now Caple has also doubled the capacity of its warehouse.
Retailers are still suffering legacy issues with customers with a hole in their kitchens where there should be an appliance.
The general consensus seems to be that things are slowly getting better, but with new Covid outbreaks in China, where recent reports said something like 35% of the country is in lockdown again, there may still be some supply chain disruption to come.