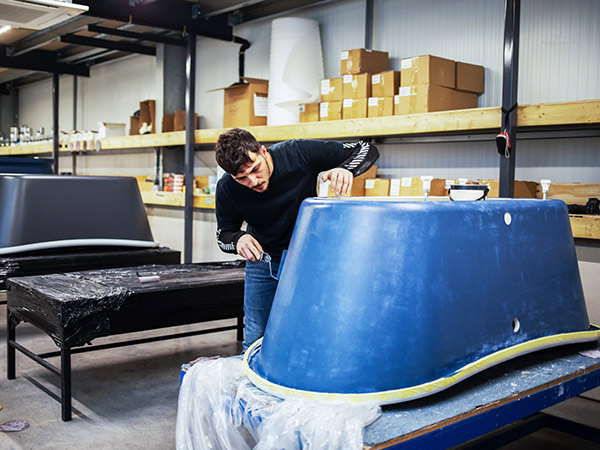 Bathroom manufacturer BC Designs has invested £250,000 in its manufacturing operation, which it says will cut product lead times by more than half.
BC Designs says that this latest investment will increase productivity and output in its factories by 40% by increases in employee headcount and raw material storage capacity.
In 2021, BC Designs reported its best sales year ever, with a 30% increase in turnover and a "notable rise in profits", which it pledged would be reinvested.
The company said that the improvements to its manufacturing capabilities, along with a new warehouse that will double its storage capacity, will help it improve its service to its customers and cut product leads times by more than half.
Commenting on the company's latest investments, BC Designs managing director Darren Allison said: "We took the decision at the start of the year to diversify our product portfolio, launching new collections and ranges in both furniture and ceramics. The industry has fully embraced this move and we've seen both new and existing clients buying into our new direction.
"To better service this, and our heritage in the bath market, we have significantly invested in our manufacturing and storage facilities. The industry as a whole is in desperate need of shorter lead times, and our investment will mean we are able to better service this demand."
Allison also spoke of the company's sustainability goals: "This is just one area we're looking to invest in, along with further on-trend products and our commitment to moving towards being carbon neutral. 2023 is shaping up to be our best year yet."