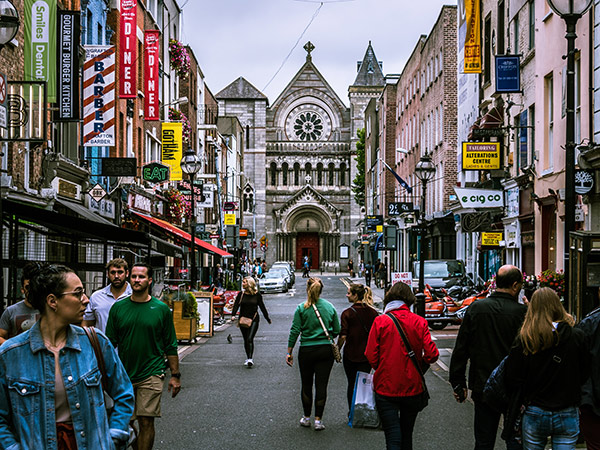 The British Retail Consortium has warned that there will be "more gloom than glitter" in what may be the toughest Christmas trading period in decades.
The BRC also pointed out that many consumers are delaying the purchase of bigger items.
BRC chief executive Helen Dickinson warned: "As the cost of living for consumers continued to rise, retail sales slowed in October. Many people look to be delaying spending, particularly on bigger purchases. Other energy-efficient appliances continued to fly off the shelves as people sought future cost savings."
Although total sales increased in October by 1.6% against an increase of 2.3% the year before, non-food sales decreased by 1.2%, with online sales suffering most with a 6.3% decline. For the month of October, non-food was in decline year on year.
Paul Martin, UK head of retail at KPMG, warned that the figures need to be carefully interpreted. He said: "Despite the price of goods being higher than 2021, retail sales during October grew by just over 1% in value year on year. This increase is being driven by inflationary pressures and does not tell the true picture of sales volumes dropping as consumers purchase fewer products per shop."
He added: "Given the economic headwinds, it is unlikely that the usual festive boost will be enough to counteract the ongoing issues that retailers face with rising costs, squeezed margins and falling demand.
"Many may feel that they have little choice but to reduce prices to hold onto customers but with their own inflationary pressures to contend with, bumper promotions before Christmas could damage already tight margins further. Retailers are facing possibly their toughest festive season in a decade as shoppers look to trade down, search out bargains and purchase less to meet the economic challenges ahead."
The BRC's Dickinson also pointed out that retailers will be facing their own inflationary pressures as well as consumers. She said: "Christmas will come later than last year for many and may be more gloom than glitter as families focus on making ends meet, particularly as mortgage payments rise. With little sign of cost pressures easing, government action is needed to support households. Retailers face an additional government imposed £800m inflationary increase in their business rates bills next year, so the government should freeze rates and reform the broken transitional relief system to alleviate cost pressures that are feeding through to higher prices at a time when people are least able to afford them."