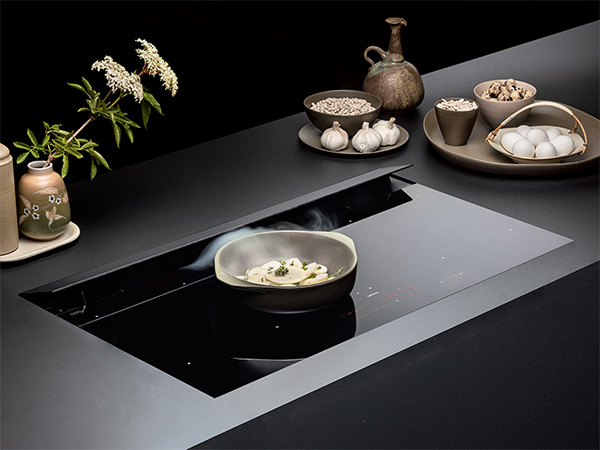 New from Falmec is Brera, a combination cooking and ventilating hob. It has a fully integrated downdraft extractor on its black ceramic glass top that sits flush with the counter.
It features touch controls to adjust the temperature of the hob and three fan speeds.
Anti-odour carbon filters can be inserted through the top of the hob for easy maintenance. This model measures 890mm wide and 515mm deep.
Tel: 01727 830380