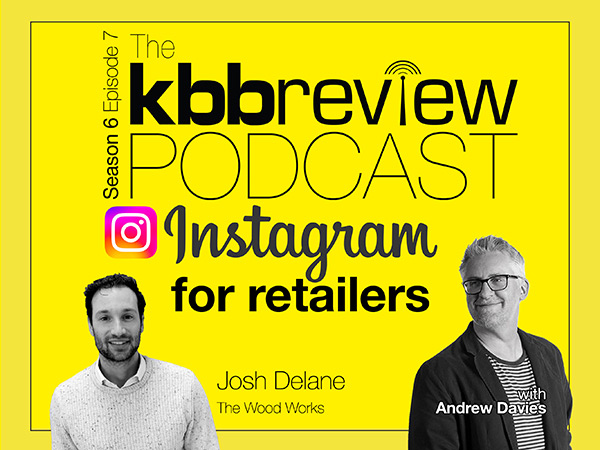 Welcome to the kbbreview Podcast, your host as always is Andy Davies and this is episode seven of season six.
You may remember back in episode two of season five we heard all about TikTok from Josh Delane of The Woodworks in London. It was a really popular episode so if you haven't heard it we really recommend going back to it.
In fact, it was so popular that we're very pleased to say we've got Josh back for not one but two episodes. In this one, we'll be talking to him all about Instagram and how he has not only grown his followers to over 150,000, but also how he uses it to get actual leads as part of his wider marketing plan.
Then next week, Josh is coming back to talk about how small, independent kbb retailers can get the most bang for their limited buck using digital marketing – he's tripled their business in just six or seven years and he will tell you how.
It is genuinely eye-opening stuff so grab a pen as we promise you'll want to write stuff down…
Listen below, on desktop, YouTube, or on your podcast player of choice like Apple Podcasts or Spotify.