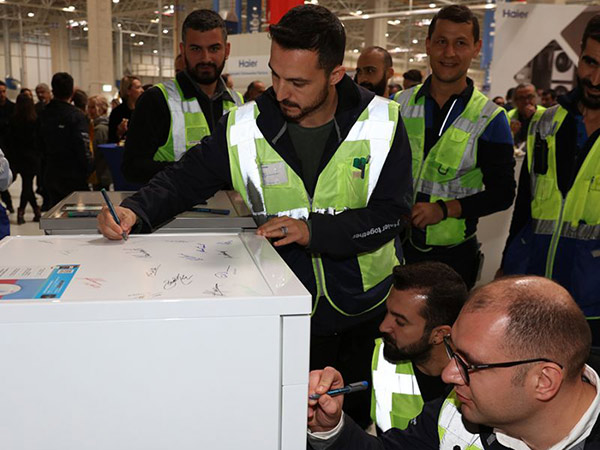 Strengthening its position in the European market, Chinese appliance giant Haier has opened a new dishwasher plant in Turkey.
The new factory, on its existing 190,000sq m site in Eskisehir in Turkey, expands the company's manufacturing base in Europe and represents an investment of €40 million (£34.6m). The new facility is capable of producing one million units a year.
Haier says that the new plant established Haier as one of the top three appliance manufacturers in the region and makes Turkey the company's largest production and export centre in Europe to serve European and global markets. It is also intended to improve product availability.
The new factory is equipped with solar panels to reduce its environmental footprint and boasts improved production capability thanks to high levels of automation, with 100% automatic measuring systems, leakage detection and full traceability of critical components.
Said Haier Europe chief executive Yannick Fierling: "Haier Europe keeps overperforming the market in terms of products and brands leadership and it is the fastest growing company in Europe. The expansion of our industrial park in Turkey marks another step in the company's growth strategy, and the investments are fully in line with our zero distance to consumers philosophy as they are aimed at providing users with rich and meaningful experiences."
He added: "We are committed to further driving growth and consolidating our presence by counting on a competitive industrial footprint and strong R&D and hi-tech capabilities, with the aim of becoming among the top three home appliance manufacturers in the region."
The new dishwasher plant follows Haier's opening of a new tumble-dryer factory in 2021.