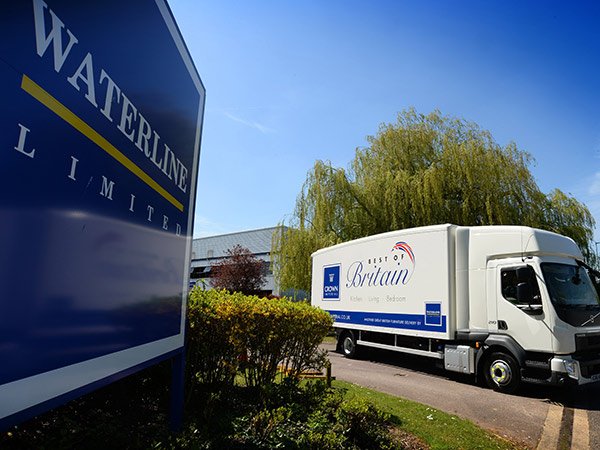 Chinese appliance giant Haier has partnered with distributor Waterline as part of its plan to accelerate its growth in the kitchen specialist channel.
The deal will see Waterline, which is part of the Crown Imperial Group, distribute Haier's Series 6 range of built-in appliances. These incorporate Haier's premium technology in a range of ovens, hobs, hoods, refrigerators and dishwashers. All feature smart connectivity using Haier's hOn app.
The partnership will see Waterline holding stock in three locations, backed by a national distribution service that covers 99% of postcodes in England, Scotland and Wales.
Commenting on the move, Haier Europe's head of kitchen trade Dan Halfpenney said: "After a very successful launch of Haier at the KBB show earlier this year, this partnership with Waterline will help us accelerate our planned growth within the kitchen specialist market.
"Haier's premium Series 6 built-in range has been designed specifically for the new kitchen market. Haier has had really strong stock levels over the past 18 months and this, combined with the further innovation and new products coming through in the next couple of years, I genuinely believe will make customers rethink about the appliances they plan into their new kitchens."
At Waterline, sales director Rob Taylor said: "With our wealth of experience and knowledge of this market, and ability to stock in depth, along with our dedication to providing speed of service, the brands have true synergies and complement each other – a perfect fit for both brands.
"We are thrilled to be working with such an innovative global brand. It's crucial for our retailers to have the competitive edge and we are pleased to be able to deliver the latest in connected appliance technology."
• Listen to the latest episode of the kbbreview Podcast below on desktop, YouTube, or on your podcast player of choice like Apple Podcasts or Spotify.