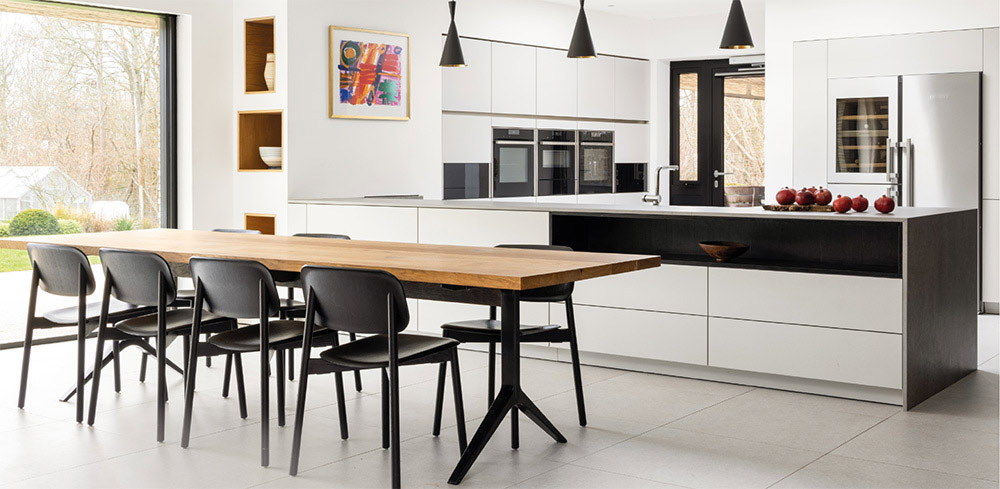 Case study: Two kitchens in one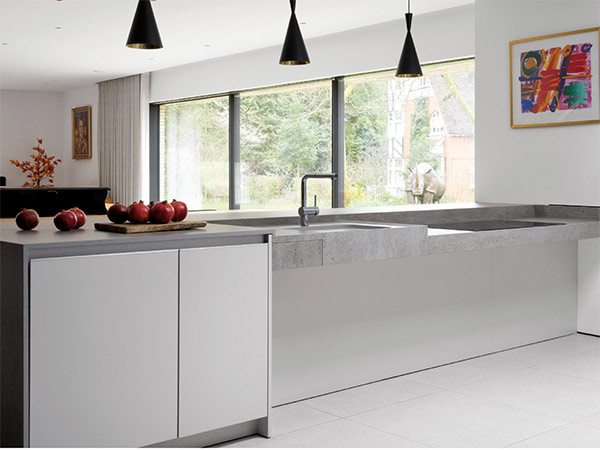 How The Myers Touch in Winchester created a kitchen that not only looked beautiful but would be practical for a wheelchair user and the rest of the family.
The most important thing about designing for a disability is you do have to consider the practical issues first, but make it functional and look beautiful as well. Sometimes the default process that some customers go straight to is that they feel they need their accessible kitchen to be entirely practical, but that isn't the case as we can create a space that is not only practical, but looks elegant and stylish with plenty of attractive design features.  
The first thing is to understand what the client's needs and desires are and who else lives in the house. Including simple things, such as cabinetry with handles that allow drawers and cupboards to easily open, changing a tap to a hot water sensor tap and changing one of the worktop heights is a great way to modify an existing kitchen into a more accessible space.
We had initially received a conceptual design from Adam Thomas, an accessible kitchen design specialist, and from that we started to create almost two kitchens in one space – one that makes it easy for our client to use, and one that her husband and grown-up children could use in symphony.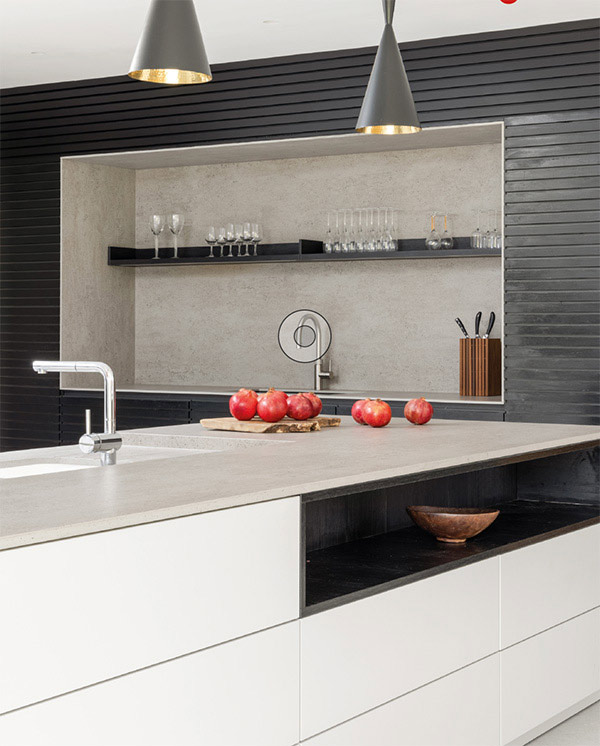 For example, we looked at the conceptual movable worktop around the hub and sink area – which is a standard disability-type function in a kitchen – and because of the size of the space, it enabled us to fix a lower-level worktop in position for our wheelchair-user client, and another worktop for her husband and grown-up children to use when they are all in the kitchen together preparing food.
The kitchen allows our wheelchair-user client to prepare, cook and serve meals for her family independently. We included wheelchair-level ovens with tray slides directly under two Neff Slide & Hide ovens, a Neff steamer and a microwave, so she can hold/slide hot oven trays across each tray slide. We also included a small pull-out shelf that allowed her to move food/trays to her worktop level.
In front of the hob, there is a protective lip at the edge of the worktop to stop a pan from boiling over on to the floor or onto a lap. The mix of SC10, S2 and SLC Siematic cabinetry in tones of Sterling Grey and Graphite Grey allow both owners to easily clean the cabinetry and the durable Dekton Keon worktops provided heavy-duty usability, while looking attractive.
The architects included wooden slats across the entire ground floor that created a stunning feature in the kitchen.
The kitchen has three different heights to enable both the client and her family to prepare and cook food. The end of the peninsula and second sink in the slatted wall area have a standard height of 900mm, while the accessible worktop with the sink is 870mm and the worktop that features the hob is 820mm.
The stone sink was custom-made by Cosentino, so it isn't too deep for our client to reach into. The waste trap was positioned right at the back rather than the centre of the sink so that our client's knee didn't contact with the waste trap when sitting underneath it during tasks such as washing up, etc.