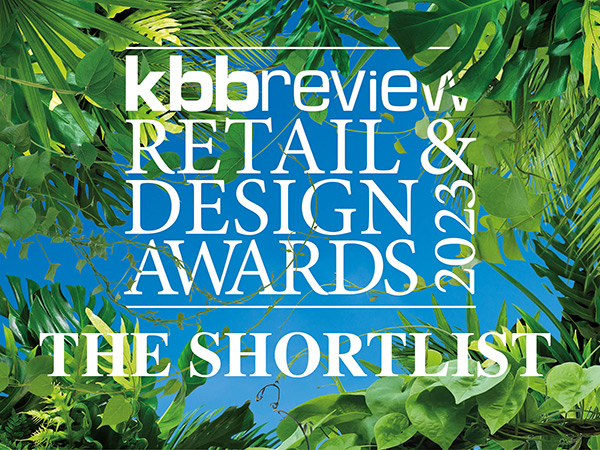 The finalists for the biggest and longest-running awards event in the UK kitchen and bathroom industry has been revealed.
All the entries are scored independently by the judges and those scores are collated to give us this shortlist.
The standout stories from this list include Timothy Baber of Eighty2 in Bristol and Shehryar Khan from Sheraton Interiors in London who both have nominations in two different design categories.
And Rosie Proto from Pier 1 Bathrooms in Hove is not only nominated for Rising Star of the Year – an award for under-30s – but she is also a finalist in the Bathroom Designer of the Year: project cost up to £10,0000 category.
However, the battle royal comes in the Kitchen Retailer of the Year category with Kitchens by JS Geddes, Kitchens International and Laings all up for the trophy. The three Scottish retailers are all previous winners but looking to spoil their party is the one English retailer in the category – Elgar Kitchens in Worcester.
Winners for the kbbreview Retail & Design Awards 2023 will be revealed at a huge black-tie event on April 20 in Cardiff and you're strongly advised to book your tickets now as places are strictly limited. Go to kbbreview.com/awards for all the details.
"What a shortlist this is," said kbbreview editor Rebecca Nottingham. "We've got a great mix of familiar names and new names and I don't envy the judges in trying to pin down the winners. I can't wait to find out what they decide, so good luck to all the finalists.
"A massive thank you to everyone who took the time and trouble to enter. It was a bumper year and many of you will never know how close you came to getting on this list. Get thinking about 2024 now!"
• Listen to the finalists announced on The kbbreview Podcast below, on desktop, YouTube, or on your podcast player of choice like Apple Podcasts or Spotify.
The finalists
Kitchen Designer of the Year: project cost up to £30,000
Sponsored by Franke
• Diane Berry – Diane Berry Kitchens
• Jayne Everett – Naked Kitchens
• Huse Kilic – Archispek
• Matt and Claire Podesta – Huckleberry
Bathroom Designer of the Year: project cost up to £10,0000
Sponsored by Impey
• Timothy Baber – Eighty2
• Zoe Curtis – The Tap End
• Shehryar Khan – Sheraton Interiors
• Rosie Proto – Pier1 Bathrooms
Kitchen Designer of the Year: project cost £30,000–£50,000
Sponsored by Masterclass
• Daniel Allen – Evie Willow
• Al Bruce – Olive & Barr
• Francesca Froggatt – deVOL Kitchens
• Georgie Robbins – Brandt Design
Bathroom Designer of the Year: project cost £10,0000–£25,000
Sponsored by SycamoreLED
• Timothy Baber – Eighty2
• Owen Redpath – Redpath Kitchens & Bathrooms
• Elliott Risdon–Stapley – Opus Bathrooms
• Kia Stanford – Kia Designs
Kitchen Designer of the Year: project cost over £50,000
Sponsored by Samsung
• Arnold van den Dolder – Arnolds Kitchens
• Shehryar Khan – Sheraton Interiors
• Katie Lusty – Elementi Cucina
• Hugh Miller – H. Miller Bros
Bathroom Designer of the Year: project cost over £25,000
Sponsored by Ideal Standard
• Daniella Fantini-Griffiths – The Tap End
• Gurnaam Sharma – Ripples Bathrooms Solihull
• Simon Taylor – Simon Taylor Furniture
• Samantha Watkins McRae – SWM Interiors
Special Achievement Award
Sponsored by Hansgrohe
Rising Star of the Year
Sponsored by Blum
• Lucy Cunliffe – Diane Berry Kitchens
• Loren Eade – Rugby Fitted Kitchens
• Simran Pnaiser – Junction 2 Interiors
• Rosie Proto – Pier1 Bathrooms
Supplier Team of the Year
Sponsored by kbb Birmingham 2024
• Armera Sales Team
• Flair UK Customer Support Team
• Miele Training Team
• Quooker Sales Team
• Roper Rhodes Marketing Communications Team
• SycamoreLED Technical Department
Installation Company of the Year
Sponsored by SENSTEC
• Alexander
• Liberty
• Opus Bathrooms
• Simon Taylor Furniture
New Kitchen Retailer of the Year
Sponsored by CDA
• Et Lorem
• Home Living Group
• Huma Kitchens
• Modern British
New Bathroom Retailer
of the Year
Sponsored by Flair Showers
• Bathroom Envy
• Quarrybank Boutique
• Ripples Southport
• Village Bathrooms
Kitchen Showroom of the Year
Sponsored by InSinkErator
• KC Design House
• Kitchens Etc
• Kitchens by J S Geddes
• Sola Kitchens
Bathroom Showroom of the Year
Sponsored by VitrA
• KI Bathroom Interiors
• Mayflower Bathrooms
• Stone & Chrome
• Veritas Interiors
Kitchen Retailer of the Year
Sponsored by Neff
• Elgar Kitchens
• Kitchens by J S Geddes
• Kitchens International
• Laings
Bathroom Retailer of the Year
Sponsored by Roca
• Hugo Oliver Bathrooms
• Kallums Bathrooms
• Laings
• Thistle Kitchens & Bathrooms