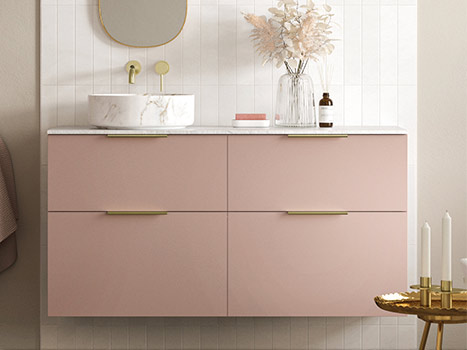 KBB distributor PJH has launched its Bathrooms to Love BOND initiative which, it says, aims to protect independent displaying retailers from online pricing competition.
PJH says the Bathrooms to Love BOND programme, which stands for Brand assurance, Online price protection, New and exclusive product ranges and Display showroom support, will provide online price protection by preventing products from its Bathrooms to Love portfolio from being sold 'like-for-like' via e-commerce websites at reduced prices.
As part of the initiative, PJH has introduced 'Your Label' which it says will allow retailers to sell products from its Bathrooms To Love range via their own e-commerce website under their own brand/product names and codes. This, PJH says, will essentially prevent consumers from searching the internet for the same product at cheaper prices.
In a press release explaining the details behind the initiative Brett Jenkinson, head of retail customer experience, PJH, said: "Being able to support our bricks and mortar retail customers against the challenge of online pricing is important for PJH, and pivotal to our continuous goal of providing a first choice service. Bathrooms to Love BOND, together withYour Labelunderlines this commitment to our independent bathroom retailers, helping them differentiate their product offering and therefore protecting them against on-line price discounting.
"Your Label' supports this differentiation, allowing e-commerce customers to take advantage of the vast and always on-trend Bathrooms to Love collection, but to offer it to their customers with their own unique range and product names, and also with our end-to-end 5-star customer support including sourcing, picking, packing and delivery direct to the customer's home."