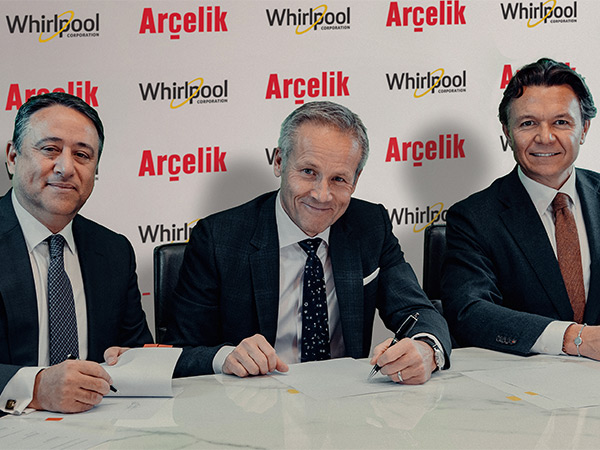 Two of Europe's biggest home appliance companies, Whirlpool and Arçelik, have announced plans to launch a new standalone European home appliance business.
The agreement will see both Whirlpool and Arçelik's subsidiary Ardutch, transfer their European subsidiaries to the newly formed entity. With the combined forces of both brands' manufacturing, supply chain, distribution and sales network, the new company will arguably become the biggest appliance supplier in Europe and will likely hold a lion's share of the market in terms of volume.
The new company, which is yet to be named, will have exclusive manufacturing and distribution of the majority of Whirlpool and Arçelik's leading brands including Hotpoint, Indesit, Beko and Whirlpool (under licence). Arçelik will own 75% of the new entity while Whirlpool will own 25%.
The deal is not expected to close until the second half of 2023 and according to a Whirlpool spokesperson, "it is business as usual, and the two companies will operate as separate entities and competitors" until the transaction is complete.
The full list of brands that will be involved in the new company will include Arçelik's Grundig, Arctic, Elektrabregenz, Flavel, and Leisure brands, plus Whirlpool's existing brands of Indesit, Hotpoint, Ignis, Privileg, and Bauknecht. Although not owned, the new entity will have regional rights over Arçelik's Beko, Blomberg and Altus as well as the Whirlpool brand for 40 years.
Whirlpool Corporation will retain full ownership of its small domestic appliance business KitchenAid, which will not be part of the new business.
The new company will have production capacity of approximately 24 million white good products per year. It will include Whirlpool's 38 European subsidiaries and nine production sites located in Italy, Poland, Slovakia, and the UK, as well as Arçelik's two production facilities in Romania and 25 European subsidiaries.
A Whirlpool spokesperson told kbbreview: "We are pleased to have announced an agreement with Arçelik to contribute our European major domestic appliance business into a newly formed European appliance company, of which Whirlpool will own 25% and Arçelik 75%.
"The new company will have approximately €6 billion in annual sales and bring together the best of the two complementary companies to deliver value to consumers through attractive brands, sustainable manufacturing, product innovation, and consumer services. Importantly, the announcement not only marks the conclusion of our strategic review of our EMEA business, but also a significant acceleration of our ongoing portfolio transformation of focusing on high growth, high margin businesses."
With an expected combined sales of over €6 (£5.32) billion, the combined businesses are expected to save €200 million as cost synergies through the merger.
In the announcement statement, Marc Bitzer, chairman and chief executive officer of Whirlpool Corporation, said: "Today's announcement marks yet another major and important milestone in our ongoing portfolio transformation. This allows us to participate in significant value creation from the repositioning of the business and cost synergies through our minority interest."
Hakan Bulgurlu, CEO of Arçelik, said in its official statement: "This is a unique opportunity for two exceptional companies to come together with a focus on synergies, combined innovation, retail distribution, and sustainability and is consistent with our stated strategy. With today's agreement, we are creating a strong foundation to drive value creation for employees, shareholders, and European consumers of white goods, extending Arçelik's footprint with new growth opportunities in an important region."
In August 2022, Whirlpool sold its Russian business to Arçelik for €260 million of deferred payments. That deal will not be part of the new merger.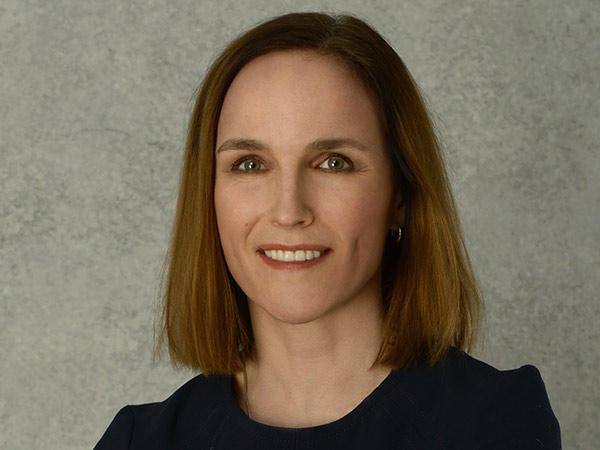 The news comes just months after Lena Henry, MD Whirlpool UK & Ireland, told kbbreview – in an exclusive interview in the September 2022 issue – that its "big brands" Hotpoint and Indesit were "an important part of the Whirlpool Group portfolio".
Also, during the same interview, Henry was asked about the expected drop in sales in EMEA that could lead to a strategic review of the company. She said: "When I joined Whirlpool UK in March [2022], the whole plan for the year was based on medium growth vs last year but that's not at all what happened. So, obviously we did a plan that was more reflective on what is happening in the market.
"The strategic view you are referring to is not linked to that drop in sales in the UK or anywhere, honestly, it's a process that Whirlpool – like all large corporates – does regularly to review the portfolio and figure out what should be the priorities across the world and in each region. Strategic reviews are not negative. What they actually show is that we are constantly looking at and reviewing what we do in order to improve our service offering to retailers and customers. The world is changing, consumers are changing so I think it would be scarier for our investors and our retail partners if we weren't constantly reviewing what we do.
The kbbreview Podcast is back for its seventh season, listen to the first episode below, on desktop, YouTube, or on your podcast player of choice like Apple Podcasts or Spotify.