'We are all about supporting the retailers who support us'
Bathroom products supplier Aqualla was founded just over 10 years ago and in that time has increased sales sevenfold with an unwavering commitment to its bricks-and-mortar retailers and not selling its products online. Chris Frankland talks to MD Steven Allaway at its Belfast showroom
The message that comes across loud and clear as I interview managing director Steven Allaway (pictured) is that Aqualla takes its commitment to support its retailers extremely seriously.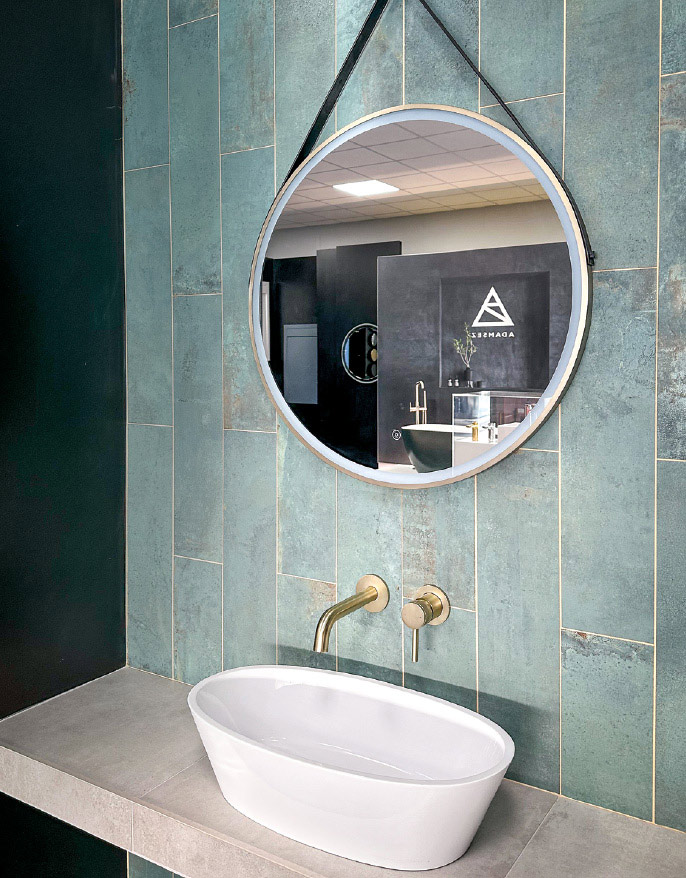 Allaway (pictured) tells me: "It is hugely important to us because bricks-and-mortar showrooms have given us our business and without them we wouldn't be here. Our brand is all about supporting the retailers who support us."
And Aqualla has put that promise into action with a strict policy that none of its products can be sold online.
And as much as Aqualla has invested in its product and service, Allaway also recognises that retailers have invested in the brand too.
"All the business we have built," he continues, "has been done through people who have invested in their own showrooms, staff, lighting, rent, rates and advertising to bring consumers in and show them our products."
He adds: "For that consumer to have the potential to leave the showroom, look the product up online and buy it cheaper, there is something not quite right about that. Our token of loyalty towards our retailers is a strict no-online policy and we have a dealer reseller agreement that our customers sign up to that gives us control over our images and brand rights."
He acknowledges that the online sector is a significant player in the bathrooms market, but he is unwavering in his commitment to showrooms.
"We know there is a big online sector in our industry and we know there is business out there," Allaway concedes. "We have been approached by more than one big online retailer. When someone comes at you with a big pile of business, it would be easy to say OK. But we are very black-and-white and we will not sell to people who are going to sell our products online."
Allaway still remembers the day, December 17, 2011, when he sold the first Aqualla tap. Things have progressed rapidly for the Northern Ireland-based company, which has expanded its portfolio to include radiators, mirrors and accessories as well as brassware. It now employs 59 staff (two years ago it was 25) and now sells between 75,000 and 100,000 units a year from its 55,000sq ft of warehouse, showroom and office facilities over two sites in Belfast.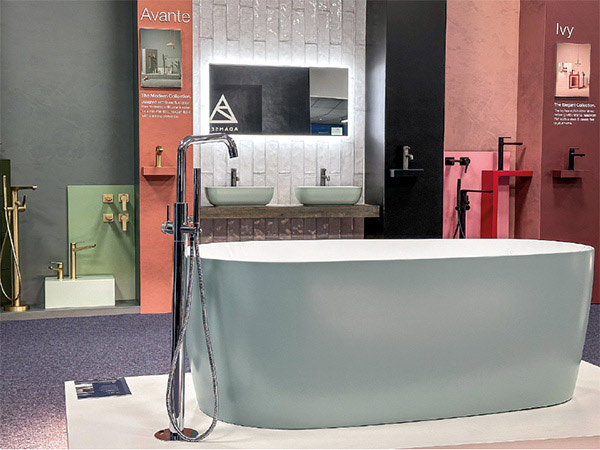 Aqualla prides itself on a 99.6% fulfilment rate and a product failure rate of just 0.2%. Company turnover (including Adamsez since 2020) has risen steadily from £2.17 million in 2016 to £12.8m in 2021. Last year saw several record-breaking months, with November being its busiest month ever. Sales were up 30% on 2021 at £15.5m and the company is predicting 20% growth for 2023 (around £18m).
Aqualla took over the Adamsez bath brand in 2020. What was the thinking behind that?
"For the Aqualla brand, we always wanted to be seen as a specialist," explains Allaway. "We didn't want our portfolio to be too broad. We focus on bathroom brassware under the Aqualla brand and some ancillary products such as mirrors and heated towel rails. Acquiring the Adamsez brand gave us the opportunity to sell new categories without diluting our own portfolio."
Sleeping giant
And it has panned out well for the company and Allaway feels it has a lot more potential: "Adamsez was always one of those brands with so much heritage. So far, two-and-a-half years after the acquisition of Adamsez, revenues have increased fourfold and the product portfolio has doubled. We still feel it is a sleeping giant and that there is so much more still to go."
Then, only a year after buying Adamsez, Aqualla itself was acquired by the Swedish-based FM Mattsson Mora Group.
"It was a difficult decision," confides Allaway. "We had total confidence that there was so much opportunity for our brands to grow, but we thought that our brands, our people and our future were more secure and that we would have more opportunities by partnering with the Mattsson Mora Group. We felt our values aligned and I'm delighted to say that almost two years on everything has turned out exactly the way we hoped, if not better. We are totally in charge of our own destiny with the support of the group."
Central to Aqualla's strategy is "to be the best supplier to the independent sector of the bathroom industry throughout the UK and Ireland". Allaway explains: "The things that we can do right to support retailers are: first of all, have products in stock; have a good quality product that is on-trend, sustainable and durable and at the right price. Our service and how we deal with customers is also very important – it's about getting to know each other and each other's needs.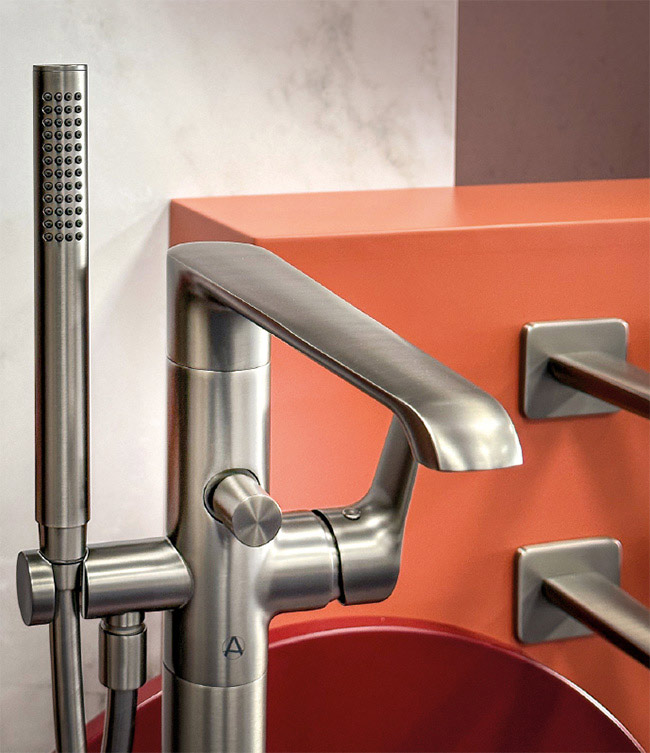 "Then there's marketing. We need great literature, POS, displays, imagery and things that our customers can use to promote our products to their consumers." Last year, Allaway tells me, Aqualla spent in excess of £300,000 on such materials.
UK expansion
Aqualla has also been ramping up its presence in mainland UK. In October last year, it put in place a new GB sales team headed up by Pete Banham.
"Over the past two-and-a-half years, we have appointed seven regional sales managers [in mainland UK] and we now have full coverage of Great Britain," explains Allaway. "Retailers have their own reputations to protect and they don't want to jump in and commit to a new supplier who maybe doesn't have a long-term reputation. For us, it is about proving to retailers that not only does their business really matter to us, but that we can be a great supplier to them."
R&D
Summing up the philosophy behind Aqualla products, Allaway says: "Innovation is really important to us. In the early days, it was about looking for commodity products that were popular in the marketplace and already selling. But, as we have grown and evolved, we have invested in products and have our own ranges and designs that bring through innovation and do things a little differently from others on the market."
For the future, Allaway says he wants to keep Aqualla and Adamsez on the path they are on. Sustainability, though, is a major item on their agenda.
"We have now adopted sustainability as a core value for Aqualla and Adam-sez," explains Allaway, "supported by our colleagues in Sweden. Our objective for this year is to really focus on our sustainability journey. We changed a lot of our packaging, we looked at our recycling, we have a policy that every company car going forward should be hybrid or fully electric and our box fillers are now recyclable.
"We sell water-delivering products and the UK Government forecasts major water shortages in the future. If we can play some part in helping our customers to manage that through products that don't compromise on functionality but use less water, then I think there is an opportunity for us to really harness that."