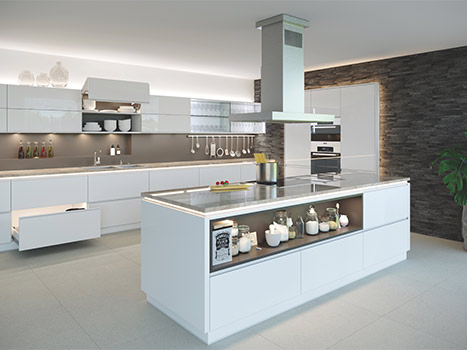 German kitchen system specialist Häfele has announced that it has been the victim of a cyber attack and has temporarily shut down its IT systems worldwide.
The company has shut down its computer systems and disconnected them from the internet while it determines the extent of the attach and investigates how to restore service as quickly as possible.
When kbbreview spoke to a spokesman at Häfele UK head office, he said that the company currently is unsure when systems will be reinstated, but in the meantime retailers can still place orders or discuss existing orders by contacting the customer support team on 0800 171 2909.
Häfele said that it currently "had no knowledge of an outflow of customer data".
Until systems are restored, the company is advising its customers to be extra-vigilant regarding any unusual activity on their account and to change their account password as soon as it has re-established its website.
Any retailers needing further information are encouraged to email its data protection office at [email protected]
Retailers will be informed about the progress and restoration of services via the website or by direct email.
Speaking to German trade magazine Moebel Kultur, chief executive Gregor Riekena said: "The course and effects of the attack are currently being analysed in detail. We are doing everything we can to solve this challenge as quickly as possible."