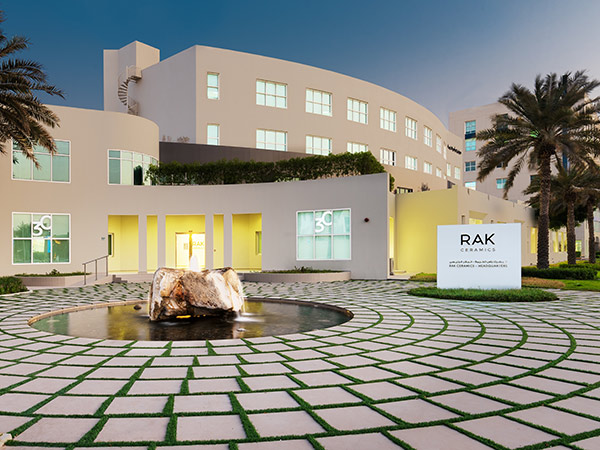 RAK Ceramics saw sales soar in 2022 to their highest level since 2009 with profits also reaching an all-time high.
Total revenue for the 2022 financial year increased by 22.9% to 3.52 billion dirham (£790 million) from 2.86bn dirham the year before. This growth was driven by tiles (11%), sanitaryware (4.1%) and tableware (38.9%) and faucets (+276.5m dirham). Pre-tax profits (EBITDA) also rose by 15.1% to 577.2m dirham, with net profits at an all-time high of 340.1m dirham – up from 238.9m dirham in 2021.
Commenting on the results, Rak Ceramics group chief executive Abdallah Massaad said: "Notwithstanding the current macroeconomic conditions marked by high inflation and the persistent energy crisis, we have managed to achieve remarkable results. Our total revenue increased by 22.9% YoY, reaching the highest level since 2009, driven by robust core business growth in tiles, sanitaryware, and tableware in addition to growth in faucets on the back of Kludi consolidation."
In March last year, RAK acquired acquired 100% of the German brassware and showering systems specialist Kludi Group in a deal totalling €39 million (£32.7m).
Massaad added: "This is a testament to our unwavering commitment to delivering value to our stakeholders. Today, as we close the chapter for 2022, we are humbly proud of our achieved progress and growth and remain steadfast in our commitment to delivering value to our stakeholders. We are monitoring the economic environment closely and remain focused on executing our growth strategy."
On a regional basis, Rak increased sales of tiles and sanitaryware in Europe by 3.5%, where it said that "macroeconomic pressure weighed in on bottom-line performance: In the Middle East revenues were up 22.2%, in the UAE they rose 19.7% thanks to retail expansion and increased brand visibility, while in Saudi Arabia growth was 2.9%, driven by growth in the top line and improve efficiencies, albeit hindered by rising materials and energy costs.
Finally, in Bangladesh, revenues dropped by 1.2% because of currency devaluations and production disruptions caused by gas supply problems.
In the UAE, RAK is set to enhance tile production to 5m square metres of GP tiles with sanitaryware capacity expanded by 260,000 pieces, while in Bangladesh plans for a new factory are well under way.