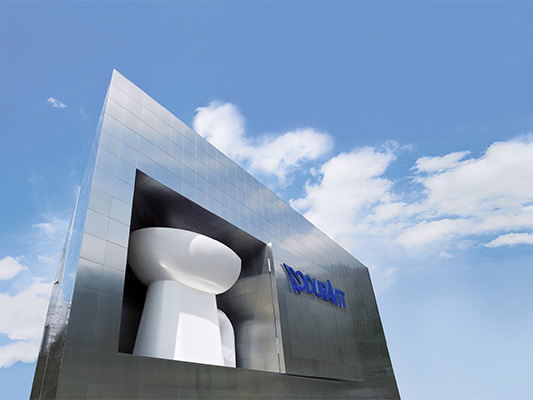 Duravit reported record revenue in 2022 with a 16% increase and just under €100 (£88) million growth compared with 2021.
The bathroom manufacturer shared its preliminary revenue result as €707 (£624) million compared to the previous year of €608 (£537) million.
As the results are preliminary, the Duravit Group sees that 'current estimates suggest that operating profit will again be up year on year.
Duravit CEO Stephan Tahy said: "Once again we have come a little closer to our growth target of €1 billion in sales by 2025, despite challenging conditions in some regions. The current figures confirm that we are on the right track and give us confidence."
Tahy took the helm as CEO at Duravit two years ago and was focused on implementing a strategic plan for the global team to gain a higher market share.
In the financial results press release, Duravit said it still trusts its strong sales partners. It also showed its three-stage sales principle: 'consistent implementation of a strategy that differentiates sales channels via a diversified product portfolio in order to meet specific requirements.'
The international project business is also expanded as part of the global strategy. The new plan hopes to ensure project customers get the best possible support.
Duravit has a "local-for-local" policy to help drive its ambitious target of becoming climate-neutral by 2045. The company focuses on producing local products for local supply and procurement. Other sustainable initiatives like green energy are also being explored to help reduce the company's carbon impact.
Growth was reported from the primary ceramic side of the company as well as the SensoWash, bathtubs, and faucets segments. Duravit also saw that the Tulum range from Philippe Starck was a way for the brand to help gain more in the faucet area.
Tahy remains optimistic for 2023, despite challenges such as weakening economies in many regions of the world, rising energy prices, high raw-material costs, and shortages of skilled labour. However, Duravit will continue to make significant investments and the high capability of the Duravit teams to implement the company's strategy globally.