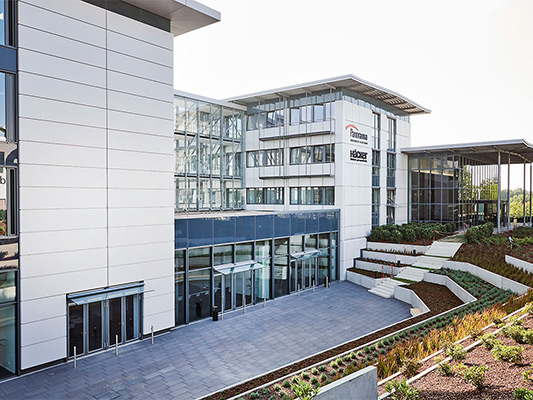 German kitchen manufacturer Häcker Kitchens has achieved sales growth of 8.3% to €786 million (£693m) in 2022.
The brand said that it continued to expand its market position in 2022. The export share is 40% with markets in England and France growing the strongest for exports.
Häcker Kitchens has its sights on the European and overseas markets. It has expanded its presence in many European markets by recruiting additional personnel and making new trade partners.
Part of the successful expansion was down to the two product lines concept130 and systemat. There is now 1,900 NCS and 190 RAL colours to choose from in the Häcker Kitchens range.
Looking back at last year, in 2021 Häcker had a turnover increase of 12.5% to €727 million (£601m), with exports sales up by more than a third (38.7%). At the time, Häcker attributed this growth to its table business and delivery processes and the introduction of a new product range.
The company has five factories that have ultra-modern machines and digitalised processes that help the company deliver on schedule and have flexibility in the supply chain.
Speaking about the UK business in May 2022, Jamie Schneider, MD of Häcker UK, said: "The UK is a very important market for us. It's our third biggest export market – behind France and Holland – and one of the highest-value markets we operate in. I feel that Häcker is one of the best Anglophile kitchen manufacturers supplying the UK – and has been since the 1970s.
"We deal in sterling, which makes it easier for our retailers, and we have this dedicated showroom [40 Harrowby Street, London] for our customers to bring their clients to. I'm proud of our achievements in the UK – both in terms of our team, but also what retailers manage to achieve with the brand, particularly as it's a unique market. We have a lot more higher order values and more unusual designs – often with a variety of textures and finishes in one order – than our counterparts in Europe."