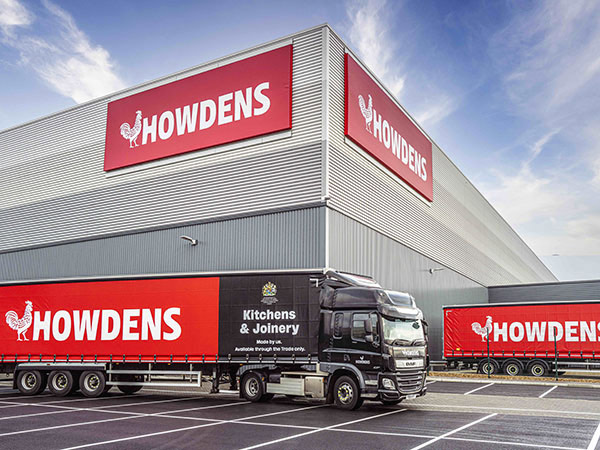 Trade kitchen juggernaut Howdens has chalked up another bumper year with pre-tax profit 55% ahead of pre-covid levels.
In its annual results, published today, Howdens saw revenue grow to £2.3bn in 2022, 10.8% ahead of 2021 and 46.4% ahead of 2019. This was helped by a record sales performance in the peak trading period of Autumn.
The company opened 30 new depots in the UK during 2022, bringing the total to 808. In France, 25 more were opened in France, making 60 in total, and five new depots were opened in Ireland. Howdens also introduced 21 new ranges, and these made up 22% of UK product sales in 2022.
Howdens is also very likely to see its HMRC bill slashed thanks to the UK Government's Patent Box Tax Relief scheme – an initiative that allows companies to benefit from investments made in intellectual property, which includes product innovations.
In 2017, Howdens patented a new adjustable cabinet leg that is now used in many of its ranges. It is now claiming for this product under the Government scheme. If successful, and the company is very confident it will be, the tax bill for 2022 will be £31.6m – compared to £75.8m for 2021. This represents an effective tax rate of 7.8% for 2022 compared to the 16.7% it would be without the patent box claim.
CEO Andrew Livingston said: "Howdens delivered a strong performance in 2022, with good progress on executing our strategic priorities and further market share gains. During the year our teams have been adept at navigating the challenges of high inflation and supply chain disruption, while supporting our customers with a market leading product range, high stock availability and outstanding customer service.
"Our markets are large and fragmented which gives us a long-term opportunity for growth. In response, we are continuing to expand our depot network, improve our product range, optimise our manufacturing and supply chain, and develop our digital capabilities. We see potential for around 1,000 depots in the UK and we are now selectively expanding our business model internationally in France and the Republic of Ireland.
"Our robust financial position underpins our strategy, funding investment in our growth initiatives, expanding our manufacturing and supply chain capabilities, and supporting ongoing cash returns for shareholders."