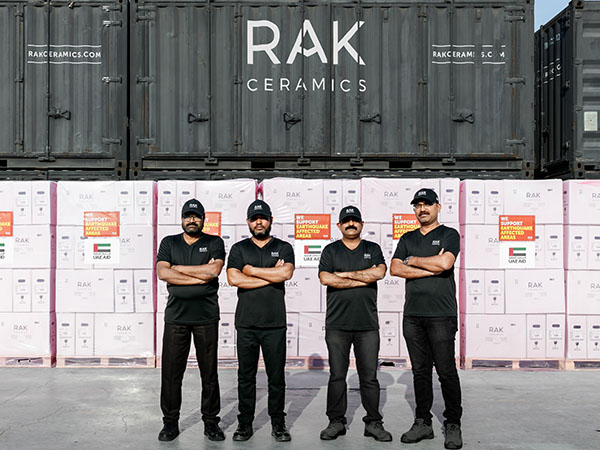 Rak Ceramics has pledged its support to the victims of the earthquake that struck the Turkish/Syrian border region on Monday February 6.
Rak has joined forces with the Abu Dhabi-based Khalifa Bin Zayed Al Nahyan Foundation and has pledged to support efforts to rebuild the earthquake-hit region by supplying more than 1,000 pallets of tiles and sanitaryware products for use in reconstruction works.
The earthquakes that hit on February 6 were followed by a series of less powerful tremors and after-shocks that led to thousands of casualties and left millions homeless.
Rak Ceramics group chief executive Abdallah Massaad said: "Our deepest thoughts are with the people and communities affected by this tragic natural disaster. We hope that, with this initiative, we contribute to the rebuilding of affected communities bringing relief to the victims."
This follows the support provided to the region by other KBB companies, including two Turkish-owned companies – Arçelik group, parent company of Beko and The Eczacibasi Group, which owns Vitra.
Arçelik despatched 25 trucks and more than 400,000 packages to the area, including food, clothing and heating. It also delivered refrigerators to the field hospital in Antakya to help protect and preserve medical supplies.
The Eczacibasi Group supported the rescue efforts with the Group's professional search and rescue teams and construction equipment. They are also supporting with aid for hygiene and health-related needs, donating portable toilets, hygiene products and 150,000 boxes of critical medicines
BSH Appliances has also stepped in with help and has announced a donation of €1.5m, while Miele has provided a €100,000 aid donation to Aktion Deutschland Lift e.V and also pledged to provide washing machines and tumble-dryers.