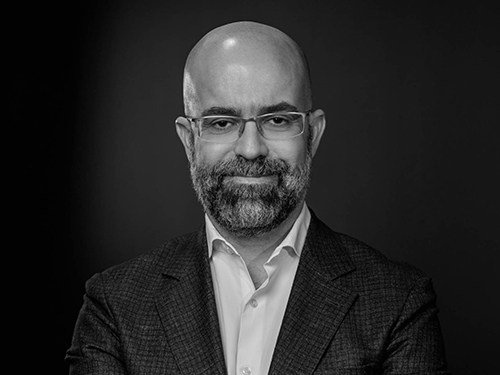 Antonio Linares (pictured), the senior managing director of Laufen, has told kbbreview that product made in countries that don't share same levels of sustainability standards as Europe should be kept off the market.
Speaking from German bathroom fair ISH on the latest episode of The kbbreview Podcast, Linares says there is a disconnect between the advancement in product development from the likes of Laufen and the amount of consumers coming into showrooms and asking for sustainable solutions.
"That is a fundamental question," he said. "And it's one that I think may define what happens in Europe over the next years and decades. Unless end consumers are made aware of the real cost of not having a sustainable standard of living then there will be severe difficulties.
"If the industry bears that cost alone – if there is a legislative effort on one hand and an industry that not only accepts the challenge but moves it even further forward on the other – it doesn't matter if the end consumer doesn't care and buys things produced in countries of origin with different requirements, standards and ambitions.
"End consumers need to understand how much more they have to pay for product that really incorporates a genuine sustainable integrated approach to production."
Linares, who took up his position at the end of 2019, said that while Laufen and the Roca Group as a whole is taking 'enormous steps' with an ambitious sustainability programme, more needs to be done to communicate that to consumers and a joint effort must be made with retailers to do that.
But that also includes, he believes, restricting product from those countries that do not have the same sustainability standards.
"We need a certain degree of protection if we want to keep an industry that is investing heavily in this transformation," he said "How can we protect that industry if everything that comes from countries that do not have the same requirements can be sold without any barriers."
Linares also suggests that not every company in Europe is being transparent about whether they make products in the countries of origin he is referring.
"In the end it makes no sense that we in Europe develop a very sustainable plan but everyone reallocates their production to every other corner of the world. Some of my very dear competitors are producing everywhere and claiming that it's made in Germany. Nobody here in Europe is defending the idea that you need to declare the real place the product was made. Laufen only produces in Europe, we believe in transparency.
Linares says that Laufen products are only made in Switzerland, Poland, Czech Republic, Austria and Bulgaria
"These countries share our values and principles, and they're values that are simply the ones necessary for the world to continue to exist and the next generations to enjoy." Listen to the full interview with Antonio Linares, as well as other senior bathroom figures at ISH, on the latest episode of The kbbreview Podcast. Use the player below or on Apple Podcasts, Spotify or YouTube.