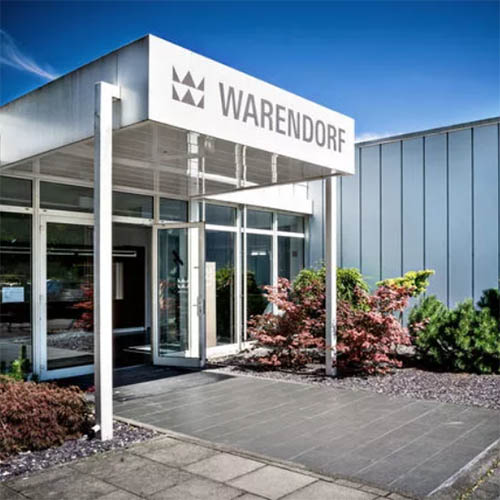 In December 2022, Warendorf filed for insolvency for the second time in three years after the Chinese investors that had 'saved' it from administration in July 2019 revealed they were 'no longer able to support Warendorf financially'.
Since then, Stefan Meyer and Dr Ria Brüninghoff from PLUTA Rechtsanwalts have been searching for a new investor.
According to a statement released by the administrator, the deal not only secures the future of the Warendorf brand and 80 jobs, but the addition of a kitchen brand also marks the "logical step towards a holistic furniture brand world for well-known furniture manufacturer Hülsta".
In the statement, it was also revealed that Warendorf will remain as an independent brand within the Hülsta Group. The current MD of Warendorf Küchenfabrik Daniel Griehl will remain in post and will be responsible for the strategic repositioning of the brand. He will work alongside newly appointed MD Waldemar Bauer, who became joint MD of Hülsta last month.
Speaking about the deal Warendorf MD Daniel Griehl said: "We are pleased that we now have the solid basis and long-term focus needed to put our future strategy into action. Warendorf and Hülsta both possess expertise in high-class workmanship and high-quality furnishings. I feel confident that we can achieve a great deal together within this setup – for both brands."
The sale of Warendorf Küchenfabrik GmbH to Hülsta Group also includes sister company Warendorf Küchen Retails. This company runs a factory studio in Warendorf as well as two Warendorf kitchen studios in Berlin and Düsseldorf.
Joint administrator Stefan Meyer said: "Over the past four months, we have stabilised the business operations and taken all possible restructuring steps. The asset deal now signed within the context of a very substantively exciting project represents a successful transaction for us and secures Warendorf's future. Many people played a part in this; in particular, I would like to thank the wonderful workforce, which has done a tremendous job in recent weeks."
Meyer's colleague Dr Ria Brüninghoff added: "We have held discussions with multiple investors in recent weeks. The investor solutions are the best possible outcome for all involved and may come as a bit of a surprise to some. I am pleased that we have been able to save so many jobs across both companies."
Before it filed for insolvency last December, Warendorf had showcased new concepts that PLUTA Rechtsanwalts revealed would now be developed with Hülsta.