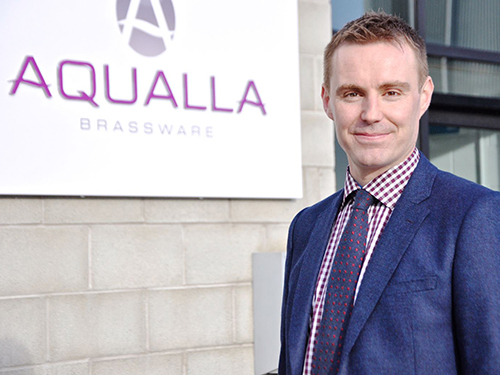 Steven Allaway (pictured), the founder and managing director of Northern Ireland based Aqualla has announced that he will be leaving the company at the end of the year.
Allaway said that since he founded the company 12 years ago, it has transformed from "me and my Mum in a small, cold warehouse" to a team of 60.
Aqualla also owns the Adamsez brand as well as Aqualla and, combined, Allaway says total sales reach almost £50m.
Aqualla was bought by FM Mattsson Group in February 2021 for an undisclosed sum, joining the Mora Armatur, Damixa and Hotbath brands under the Scandanaivan company's umbrella.
​​No successors have been lined up yet, but Allaway said there is "still so much potential in the business".
"And it will take someone with knowledge and experience to realise that potential and achieve everything possible. "
In an emotional, personal statement, Allaway said: "Outsiders may think the biggest benefit to me through the journey has been financial, but that couldn't be further from the truth.
"I have met great people, visited parts of the world I never thought I would, established confidence and identity I never had before and had life experiences I wouldn't have otherwise had. Aqualla, Adamsez and the people there have given me so much in life, for which I will be eternally grateful."