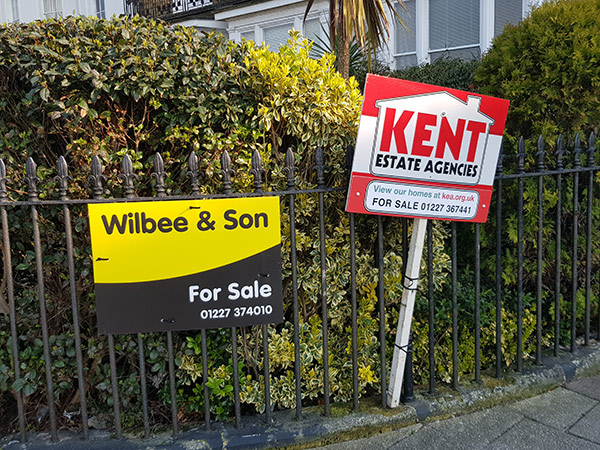 House prices in the year to May fell at their fastest rate since 2009, which some pundits say should help create more favourable conditions for first-time buyers.
The figures were revealed in the latest Nationwide House Price Index for May, which revealed that house prices in the year to May fell by 3.4% – their fastest rate since July 2009. The rate of fall was 2.7% in April.
The average house price according to Nationwide now stands at £260,736. Month on month, prices fell by 0.1% over April.
Nationwide said that the market still faced challenges for the rest of the year. Nationwide chief economist Robert Gardner said: "Recent Bank of England data had shown some signs of recovery in housing market activity, although the number of mortgages approved for house purchase in March was still around 20% below pre-pandemic levels.
"Moreover, headwinds to the housing market look set to strengthen in the near term. While consumer price inflation did slow in April, it was a much smaller decline than most analysts had expected. As a result, investors' expectations for the future path of Bank Rate increased noticeably in late May, suggesting it could peak at around 5.5%, well above the c4.5% peak that was priced in around late March. Furthermore, rates are also projected to remain higher for longer."
Looking further ahead, Nationwide predicted that there are positive signs for the housing market. Gardner added: "Nevertheless, in our view a relatively soft landing remains the most likely outcome since labour market conditions remain solid and household balance sheets appear in relatively good shape.
"While activity is likely to remain subdued in the near term, healthy rates of nominal income growth, together with modestly lower house prices, should help to improve housing affordability over time, especially if mortgage rates moderate once Bank Rate peaks."
David Hannah, chairman at Cornerstone Group International, was also optimistic. He said: "The latest house price data from Nationwide, highlighting that house prices have experienced the biggest fall since July 2009, will be welcome news for homebuyers, and in particular, first-time buyers. However, there are still significant obstacles when looking to purchase a home. A rise in mortgage rates due to inflation figures being stronger than expected is unwelcome news for homeowners.
"However, I believe that the housing market has recently shown significant resilience, and I have a positive outlook for the remainder of the year. Prices are starting to stabilise, which will hopefully boost lender confidence. Of course, lenders will adjust rates according to interest rates, but if they see inflation moving in the right direction, that will be crucial."