KBB business consultant Paul da Silva on how to plan where your showroom is going over the next five years and the key areas to ensure long-term success…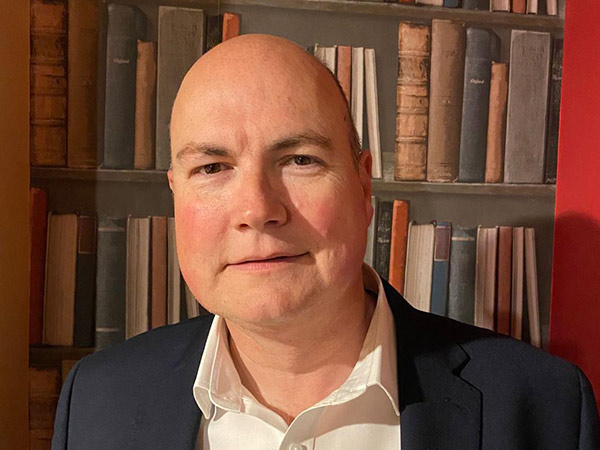 Many KBB business owners have a plan – a second showroom, handing things over to their team, employing their own installers, selling the business in five years' time, retire to the South of France (oh, sorry, that's my one!)
But not everybody commits their strategy to a plan that will provide a road map of the future of their business.
A strong business plan can do many things for the owner. It can empty your head of all the numbers, ideas and put the things that are keeping you awake at night down in black and white. If you are employing a number of staff, it can also show them where the business is and where it wants to be.
Also, if you are looking at investment, it can be used to show the bank or other lender that you are serious about your growth.
Whether you are a freelance kitchen designer working from samples in your car, or a multimillion-pound company looking for a buyer or investor, you need a plan.
I always think it's good to start with your exit strategy. How and when do you want to step away from your business? Are you planning to sell it to an investor or new owner? Do you simple want to retire, close the doors and walk away or are you planning on the current team taking the reins in years to come?
Once you know how you plan to leave, you can map out your journey to get to that point. Time scale is probably the starting point when you are putting your plan together.
If you plan to make a change within the next five years, then how soon? If it will be longer than five years, then where exactly do you want the business to be in five years' time?
When you are committing your ideas and thoughts onto a plan, you are not setting them in stone, but you are putting down a framework that will help you shape your business for years to come.
The plan itself should cover everything from financials to marketing, to staff, customers
and logistics.
Here are just some of the subjects you should be looking at…
Product offering
What products do you offer and what are their sales mix? Where are you particularly strong and where are your opportunities? The products you selected when you first started might not be in line with the current wants and needs of the modern consumer. Showing you are always looking to innovate and adapt sends strong signals about you as a business.
Routes to market
Who is your customer? Perhaps you are looking to deal purely with retail customers or maybe you want to take on some contract work or multi-plot sites. Knowing who your customer is, will help plan your business and to work out where you should be placing your resources.
Operations overview
You will need to decide whether you employ your own fitters or use subcontracted teams.
Also, supply chain, premises, storage, delivery system and all things "back office" should be looked at. If you want to expand, it's important to know what your current capacity is and what you need to put in place for future growth.
Marketing plan
This is one of the most important pieces of the strategic jigsaw. Where are you going to market the business? It could be social media, print advertising, networking or a mix of all three. It's important to know how you plan to continue filling the sales pipeline for years to come. Being proactive is very important for marketing, but having a reactive plan is also essential. Your proactive plan will set out what campaigns you are going to run by month, and what each promotion is predicted to bring in. Your reactive plan kicks in when you are down on surveys or enquiries, and you want an injection of new leads.
Financial plan
Knowing your finances is the absolute lifeblood of any business. Sales, profits, costs, assets, debt and every­thing else financial – it's is essential to get it right. When I speak to business owners, they all seem to do things slightly differently, and not always correctly. Having an iron-clad financial statement is essential when you are making any plans for the future.
When I am putting together these five-year plans for clients, they are usually between 15 and 18 pages and put a spotlight on all areas of the company and their plans. But here I hope you have given you a flavour of the kinds of things you should be covering.
I hate using clichés, but the one that goes 'if you fail to plan, you plan to fail', is apt here and has a certain truth in it.