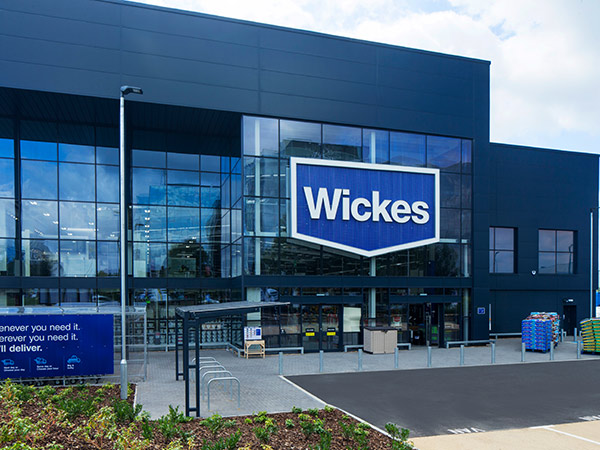 National home improvement retailer Wickes has reported an improvement on its second quarter sales, with like-for-like sales growth of 3%.
Despite the ongoing economic problems in the market, Wickes also reported that group like-for-like sales were up 0.7% for the first half of the year.
Trade and D.I.Y. sales were ahead by 2.3% for Q2, with product categories such as decoration and construction performing particularly strongly. Wickes says outdoor projects have also been selling well, which it attributes to a normalisation of weather patterns in the UK.
Trade sales have also reportedly performed well so far this year, which Wickes says demonstrates a continuation of healthy order pipelines for local trade professionals. The retailer says that D.I.Y. sales have seen a slight improvement so farm although they do remain lower year-on-year, falling from 9% in Q1 to 4& in Q2.
The retailer also reported that click-and-collect sales have grown by 5.6%.
David Wood, CEO of Wickes, commented: "This has been an encouraging first half where we have again seen the benefits of our uniquely balanced business model delivering well for customers. Our performance has been underpinned by further momentum in Trade, as local traders continue to turn to Wickes to save them time and money, and an improving trend in DIY."
"As we continue to make progress across our strategic growth drivers, we are confident in the Group's prospects for both the remainder of this year and the longer term."
Looking ahead, Wickes says that it is planning to open a store in Chelmsford imminently, with two further store openings planned for later on this year.
The positive sales figures for Q2 2023 follow Wickes' optimistic Q4 2022 trading results, which it said were as a result of its "relentless focus on value."