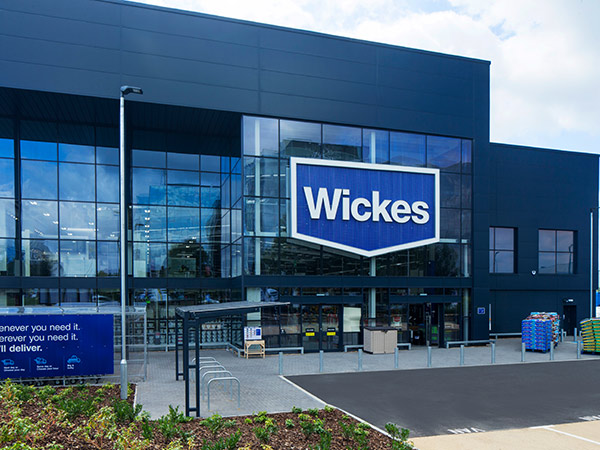 DIY giant Wickes has reported a double-digit increase in sales for the fourth quarter of 2022.
In a performance that CEO David Wood attributed to the group's "relentless focus on value, availability and service", Wickes saw total sales rise like-for-like over Q4 last year by 11.5% in Q4.
In its Core business sector, which comprises local trade and DIY, growth was 5.2%, continuing an improving trend since summer. Local trade sales rose strongly by 17% year on year, but DIY sales did not do so well and remained below last year, stabilising towards the end of the quarter thanks to sales of energy-saving products.
The trading statement said that Wickes grew its Core business by 33% and also increased its market share in that sector.
Out in front in terms of sales uplift was its DIFM (Do It For Me) sector, which enjoyed sales growth of 34.5% over 2021. It increased its number of installers from 2,600 in March to 3,000 at the year end. Quarter-four orders were down slightly on the year before but improved over Q3.
Pre-tax profits are expected to be in line with current analyst consensus of between £72 million and £76m.
There were four store refits during Q4m taking the total in the year to 11. It also downsized and refitted its Maidstone store with a new opening in Bolton.
In its trading update, Wickes said that full-year total sales were up by 3.5% year on year, which would mean around £1.58 billion against £1.53bn last year.
Commenting on the Q4 figures, CEO David Wood said: "Wickes traded well during the period, with group sales up 11.5%, underpinned by our relentless focus on value, availability and service.
"With the increased cost of living and colder winter months we have seen more customers
turning to Wickes for help to reduce their energy usage and bills. We're providing market-leading value on products, from loft insulation through to draught excluders, and customers are visiting our online Sustainable House Guide for great hints and tips on how to reduce energy and cut back on costs.
"Wickes continues to demonstrate the strength of its uniquely balanced business model. We remain focused on our growth levers to ensure that we continue to outperform the market."