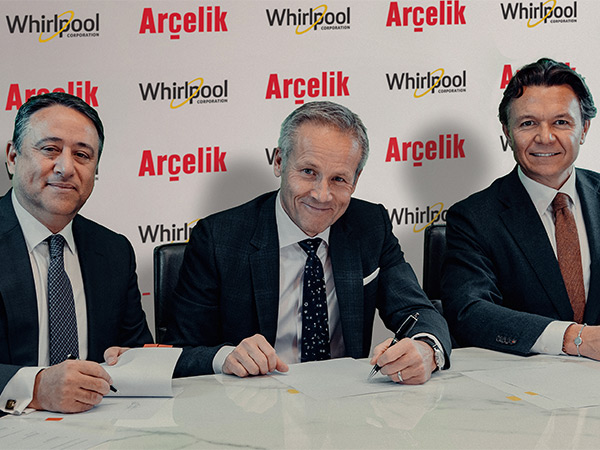 The Competition and Markets Authority (CMA) has expressed 'concerns' that Arçelik's proposed purchase of Whirlpool Corporation could massively reduce consumer choice in the large domestic appliances market.
Arçelik is the European parent company of appliance brands such as Beko and Grundig, whilst Whirlpool UK houses brands such as Hotpoint, Indesit and InSinkErator.
Arçelik originally agreed to acquire Whirlpool's EMEA Major Domestic Appliances Business on January 16 this year, with Arçelik agreeing to set up a new standalone business: Beko Europe B.V.
However, the CMA believes that if the deal goes ahead, Beko Europe B.V. will become the largest individual supplier of washing machines, tumble dryers, dishwashers and cooking appliances, with an estimated UK market worth of over £3.8bn.
Interestingly, the CMA says its concerns over competition do not include the supply of refrigerators and freezers in the UK.
CMA senior director of mergers, Sorcha O'Carroll, said: "The proposed deal will combine two major providers of home appliances in the UK, meaning that well-known brands such as Hotpoint, Indesit and Beko will sit under one owner. We're worried that this could reduce the choice of suppliers available to retailers and ultimately to shoppers.
"As competition from other suppliers in the low-mid price range appears to be limited, we are concerned that this tie-up could leave people paying more or receiving lower quality products. Unless Arçelik offers a solution to address our concerns, we'll move to an in-depth investigation."
In its assessment, the CMA said that Arçelik and Whirlpool are particularly strong in the low to mid-range appliance market which, it says, mean the combined entity would only face competition from a very small group of competitors.
A spokesperson for Arçelik said the company is in "close and constructive collaboration" with the CMA. "We will work with the CMA to address the concerns that they have raised and ensure that the new entity will combine both companies' joint European manufacturing expertise, strong supply chains, effective distribution and sales networks and innovative product pipelines to create additional value for European consumers," they said.
A similar statement from Whirlpool said that the merger will bring "significant benefits for customers and consumers through attractive brands, sustainable manufacturing, product innovation, and consumer services. We believe the CMA should reach the same conclusion following its review."
The involved parties now have until October 5 to offer the CMA an undertaking that appropriately addresses the concerns.