Swedish kitchen specialist Nobia has agreed to sell all of its shares in Poggenpohl to Munich-based industrial holding group Adcuram.
The €10 million (£8.4m) deal is subject to customary regulatory approval and is expected to be completed during the first quarter of 2017.
Nobia said the decision was made to improve its profitability as Poggenpohl offered "limited synergies" to the rest of the group. It also stated that the agreed price is below its expectations.
"Since 2010 Nobia has executed against a strategy focusing on growth and efficiency," said Morten Falkenberg, president and chief executive of Nobia. "By taking out cost and complexity, we have significantly improved our value proposition in the mid-market segment in the countries where we do business. We have sold off companies where our market position has been weak. We now take the next step on this journey. Poggenpohl is a brand with strong reputation worldwide, however there have been limited synergies to the rest of the group. Nobia will continue to drive scale and profitable growth, both organic and acquired. The price is below our expectations, but nevertheless we believe that this will create shareholder value over time."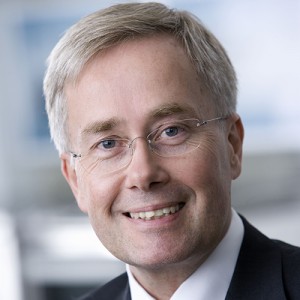 Adcuram said it will help Poggenpohl enter a new phase of growth, with investments into its brand positioning, the expansion of the product portfolio, more support for retail partners and the Poggenpohl operated stores, and optimisation of the production process.
Thomas Probst, board member of Adcuram Group, explained: "With Poggenpohl, we acquire one of the globally leading manufacturers of luxury kitchens. We look forward to contributing towards continuing the success story of this extraordinary and iconic brand."
Darren Taylor, managing director of Winchester-based retailer Searle & Taylor, claimed the sale could see a return to form for the troubled brand.
"While I always believed it would be very difficult for the Nobia Group to find a partner investor, I was surprised that the Poggenpohl brand was sold outright for such a limited sum, and to a private equity firm with excellent experience in building, self-building and related businesses, but not necessarily in kitchens," he said.
"Having read the press release, there are some lines that stand out: 'investment into the brand's positioning, the expansion of the product portfolio, support for retail partners and the Poggenpohl operated stores and optimization of the production process'. I for one, genuinely hope that these strategies are implemented immediately, as it would be great to see Poggenpohl return to its place as the number one luxury kitchen brand in the not too distant future."
Another retailer, who wished to remain anonymous, commented: "It's interesting but not surprising that Nobia have dumped Poggenpohl. It was never their thing as Nobia are about low/mid market and big volume. I guess the thinking originally was that owning Poggenpohl would bring some high-end credibility to the group but in the end the cost of this proved more than they wanted to bear.
"So, there were no takers when they tried to offload Poggenpohl. A premium brand company making a loss and an investment business is taking it on? I wonder if Poggenpohl will now end up yet another high-end brand, selling a run of the mill product at a premium. It should allow the new owners a decent return on investment for a few years after which the name will be played out.
"I hope this isn't the case and that the new owners will inject the cash, energy and good management that is needed to bring a historical brand up to date and keep it as a true luxury brand."