'Knowledge and skills are just as important as a formal qualification'

Founder of specialist training company Strategic Professionals, Sharon Southcott (pictured), reveals how the BMA is raising industry standards through its Bathroom Academy and explains why every business should be prepared to invest in training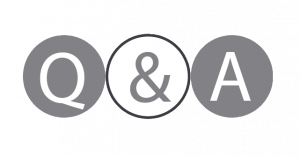 Q: As the BMA's training partner, can you summarise the role of Strategic Professionals and the BMA's strategy for education through the Bathroom Academy?
A: As the voice of the bathroom industry, the BMA exists to support the development of the sector in many ways, one of those being through learning and skills development. The aim of the Bathroom Academy was to increase professionalism and raise standards in the bathroom sector by providing tailored learning opportunities for organisations and individuals. We [Strategic Professionals] were approached to become the BMA's training partner because, with my 20+ years of experience in the KBB industry, I can tailor the programme to meet the specific training needs of this industry.
Q: When and why was the Academy set up?
A: The Academy was set up in 2004, in recognition of the need for the ongoing knowledge and skills-based learning required to raise industry standards and meet consumer demand. Originally it only offered product-based courses through online learning but, after researching the needs of the industry, the prospectus was revamped in 2015 to include a wider range of courses, as well as classroom-based workshops, to help organisations add value to their business. Open to all, the academy runs a course in Bathroom Studies, designed to inform people in a variety of roles about every aspect of the industry and how it all fits together. We also offer workshops in sales, marketing, management and leadership, customer services and IT.
Q: Why is it so important to offer training and is the industry offering enough?
A: To improve processes, to improve customer excellence, to add value to an organisation and, above all, raise industry standards. Consumers are more savvy and more demanding these days. So the more we, as an industry, can do to improve customer experience, the better it will be for businesses and the wider market. Training opens your mind and makes you more receptive to ideas and innovation. There is a lot of training out there, inside and outside the industry, but it's whether businesses, and individuals, understand the value of training. They have to be able to identify a skills gap and then look at the existing training that could help them fill those gaps.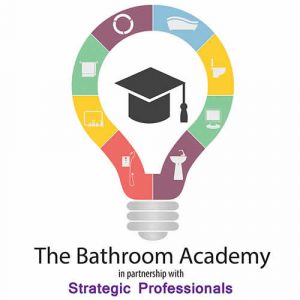 Q: There appears to be an abundance of product-based training available across the KBB industry, but very little business-focused training courses. Why was it so important to include those courses in the Academy's updated prospectus?
A: There is a lot of training out there, but it's whether people know the value of the training on offer and what it is they actually want to gain from training. From a retailer's point of view, having access to courses that are focused on improving business processes is essential.
The majority of independent retailers have probably already been in the industry for years and, therefore, are highly skilled and experienced at designing and installing kitchens and bathrooms. But, independent showrooms are a business first and foremost, yet the skills required to run a successful business are often overlooked. Manufacturers and distributors can also use the courses to develop and enthuse their sales teams and improve the management and leadership skills across the business.
Q: How has the industry responded to the Academy?
A: We're still getting a lot of interest from manufacturers, distributors and merchants. The courses I've already run have gone really well. Apart from those who have been accessing the product guides, via the website, no retailers have signed up to any of the courses, as yet, but I'm confident they will.
Q: Why do you think independent retailers aren't taking advantage of the Academy and what can be done to encourage more of them to invest in training?
A: Part of the problem is that it's difficult for independent retailers to commit time and money to training. It's for that reason that we offer a balance of web-based and classroom-based training, so it is frustrating that we've seen very little interest from retailers. We're visible and we're certainly doing the best we can to raise awareness across the industry, but you have to be receptive to it as well. Training is about adding value, providing a solution for an issue and helping businesses to gain a competitive advantage. In a competitive industry, businesses should be investing in their key asset – people.
Q: Do we need more formal qualifications, like the Foundation Degree in Kitchen Design, in the industry?
A: As a trainer and university lecturer, obviously I believe strongly in formal qualifications, but I'm a realist in terms of this industry. Knowledge and skills that are strengthened by ongoing training are just as important to this industry as a formal qualification. Some people want a formal qualification for their own personal development, whether it's necessary really depends on what the qualification is in and whether it's a legal requirement.
There has to be a good balance between formal qualifications and ongoing skills training. I'm keeping a keen eye on the kitchen design degree course because, when the first graduates come out, I want to see how the qualification will add value to them and their employer. It's certainly something we could look at developing, if the bathroom industry demands it.
Q: Talking about the importance of training in terms of raising customer service standards and satisfying customers' needs, design is a massive part of that. So why isn't there already a formal qualification for bathroom designers?
A: Ultimately, a designer needs to understand the needs and desires of the customer as well as being able to select the appropriate product mix for the right budget. So, they need to have a range of skills and understanding, including ethical practice, communication skills, good product knowledge. There are obviously a lot of formal design qualifications available out there – they may not be KBB-specific, but they would still be relevant.
Q: Why would a retailer with 30 years experience of designing and selling bathrooms or kitchens, and running a successful business, be convinced that what they, or their employees, need is a formal qualification?
A: They'd have to ask themselves what the return on their investment would be. Would it improve their processes significantly? That would answer whether they invest in putting themselves, and/or their staff, through training for a formal qualification. If they see value in it, and they believe there will be a return on the investment, then it would be worth pursuing.
Q: Some say the industry is too fragmented and doesn't have the infrastructure to run a successful training programme. Would you like to see more joint training initiatives between the BMA and other industry bodies, such as the KBSA NTG?
A: Any form of developing the industry is a positive and I strongly believe that individuals, organisations, industry bodies and associations, as well as the media, should all pull together to spread the word about the importance of training in order to develop the skills and expertise across the entire industry.