Mark Prince is a corporate executive with a career spanning over 30 years. Before leaving the KBB industry to start up his own growth and strategy consultancy, he was joint managing director of Silverdale Bathrooms. He gives his views on why the industry's attitude towards training and running a business needs to change…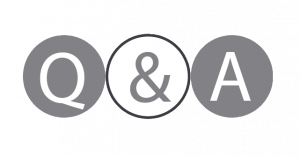 Can you explain what being a 'growth and strategy' expert entails?
I look in depth at a company's business strategy, explore what makes them different from their competitors and find out what they want to achieve. I then work with them to implement systems to monitor progress and radically alter behaviour to meet those goals. As part of the process, I help them measure their performance in the eyes of their customers. That then turns into a feedback loop and, in turn, creates a process of continuous improvement – looking at small gains to make things consistently better.
What do businesses stand to gain from working with you?
I've worked with 20 companies, across a series of different industries, over the past three years. Every company that I've worked with has employed this methodology and has grown by well over 50%. What I do isn't rocket science, it's about encouraging people to look at their business from a different perspective and working out how they can get to know to know their target customer intently and market their product, or service, directly to them.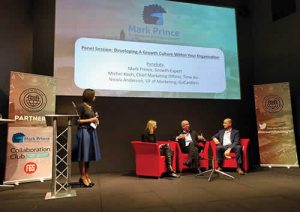 Things didn't work out for you with Silverdale Bathrooms. Are you advising other businesses of the lessons you learnt there?
Absolutely. I had a long career in the KBB industry having held corporate roles at companies including Spring Ram, Astracast, Jacuzzi and latterly as joint MD of Silverdale Ceramics, which subsequently failed. I learned a lot of valuable lessons attempting to run Silverdale, and from my time in the industry in general, and decided to turn all of those experiences into a positive to help other businesses grow.
Doing things the 'traditional' way, the way they've always been done, is easy. But, the key to success is the willingness of manufacturers and retailers to break into a different thought process in order to change and stand out. A fundamental issue for us [Silverdale], as it turned out, was that we didn't know our customers well enough. This is something I preach to businesses I work with now. Know your target audience. Very often, you think you have a good idea, new product or service, but where do they fit into the priorities of your customers?
What was your impression of the type of training and professional development opportunities available during your career in the KBB industry?
I think it was mediocre at best. The training solutions I've come across in other industries are far better, as they focus on how to support your customer – whether that's a manufacturer supporting a retailer or a retailer supporting a consumer – and about getting that customer engaged in your business and filling them with passion, so they recommend you to others.
So, the industry needs to rethink its strategy to deliver the right training?
Yes, but I think it's missing both the mind-set and the capability to deliver the right training and a full programme of training solutions. My advice would be to look at the training and personal development opportunities offered by other industries. It's about finding new solutions, not just 'how can we make what we already do marginally better?'.
What type of training is important to businesses in the KBB sector?
There are a lot of training opportunities out there in the industry, but a lot of it appears to be product/brand-based courses organised by manufacturers on selling and fitting specific products. Whereas what most retailers need, if they really want to succeed, is a training course on how to be brilliant online, how to be brilliant at generating referrals and recommendations from satisfied customers and how to ensure incremental improvements in performance every day.
However, two out of three of those aren't in anybody's interests other than his [the retailer] to deliver from inside the industry.
I would urge anyone who wants to look at training, outside the specifics of how to operate or fit a certain product, to look outside this industry for best practice and then imitate that. Just looking at what we're already offering will continue to create this swirling pool of mediocrity.
How has a multi-million-pound industry got to the point where it doesn't have the infrastructure for training that will increase the skills, knowledge and expertise of those already in it, but also attract new people?
It has been a challenging market for sometime, due to over-supply and the recession, and I don't think the existing industry can find the time, energy or the money to focus on training and development or change itself. I think it's going to take new entrants, with different attitudes and outlooks, to come in and create new and more profitable models to drive that training regime forward.
Isn't it strange, considering it's a skills-based industry, that there isn't a solid training programme already in place?
A high proportion of bathrooms and kitchens sold in the UK are still done through multiple retailers. Which, in turn, tells you that a high number of UK consumers are not hugely discerning. They want a new bathroom or kitchen, but can't necessarily tell a brilliantly designed and fitted bathroom or kitchen from an average one.
There are a lot of technical skills required, and some will be better at designing and fitting than others, but there are other ways of separating businesses, and people, from one another – such as enhanced marketing support for instance. All of that additional support is as important as training and the skills itself, in my opinion.