Kitchen and bathroom fittings specialist Grohe has launched a smart app-controlled sensor system to prevent water damage in the home.
Unveiled at this year's ISH bathroom fair in Frankfurt, the Sense and Sense Guard mark Grohe's move into the smart-home sector, a completely new category for the brand.
The Sense smart water sensor monitors humidity, detects leaks and alerts homeowners instantly in case of a problem, while Sense Guard is installed in the main water pipe and can switch off the water supply in case of a burst pipe.
Both products use smart technology, allowing them to be monitored and controlled using the new Ondus App.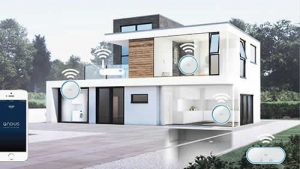 Users receive alerts when the system detects a water-related problem in the house and the system can shut off the water supply to prevent major damage.
The smart app can also be linked to a number of other Grohe products, including Grohe Blue Home tap and the Sensia Arena spa-toilet, and allows the homeowner to track their domestic water consumption.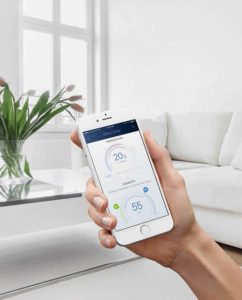 Speaking at the launch, Grohe's vice-president of design, Michael Seum, said: "We see this as a platform for us to develop our digital profile in the future. It's the start of our strategy to create an ecosystem of connected, smart-home products, via the Ondus app. Each product can be used independently, but when they're used together you get a really enhanced experience.
"Mains-related water damage is the most frequent source of damage in the house," added Grohe chief executive Michael Rauterkus. "When water damage occurs, you want things fixed right away, but it can take weeks, if not months, before everything is repaired. Therefore, prevention is the best remedy. That's why we developed the Grohe Sense water security system: enjoy the day – enjoy peace of mind, while Grohe Sense and Sense Guard take care of your home."