'Stock up or it will end in tears…'

The contracts market is booming, so why wouldn't bathroom retailers want to get in on the act? We gather together a panel of experts at the Roca Gallery in London's Chelsea Harbour to discuss the pitfalls of operating in the sector and how you can make the most out of the opportunities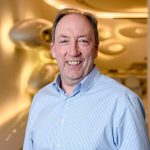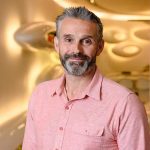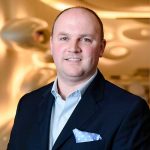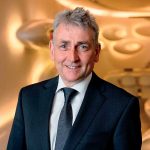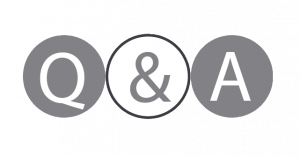 Q: What are contractors and developers looking for from a retail partner and why would they choose to go direct to a retailer and not a brand or its agent?
David Pochin: Our role, as the retailer, is problem solver. We are the delivery channel in many ways, and it's about adding value throughout that process.
Toby Hoyle: They want us to take the hassle out of the supply chain for them. If we do that, and keep the project within budget, they'll stay with us.
Alan Dodds: A lot of house builders are very lean on resources, after they cut back in 2008, so they rely on someone else to deal with the detail for them. That will either be the retailer or the manufacturer and sometimes it's a team effort. It depends where the relationship exists and what the developer is looking for. It may even depend on the product portfolio the developer requires. If they need a lot of different products, such as plumbing and heating elements, in addition to the bathroom, they're likely to deal with a retailer, rather than direct with us [Roca].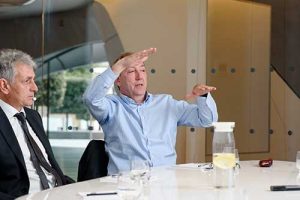 Q: What infrastructure do you have in place that means your business can handle contract work?
TH: Working in the contracts sector requires a very different skill set from selling direct to consumers. We have a specialist account manager, who's extremely organised and methodical, who will look after a specific job from start to finish, and that's really key. That's why people buy from us because they know they can phone their account manager, at any time, for an answer to an urgent question or to get an issue resolved quickly.
DP: Our role differs greatly, depending on the scale of the job. If you're talking about small developers, we have a dedicated team who will work on specification and that can include the design work, depending on what it is they're trying to achieve. Or, we'll work with a brand, and their specification team handles that side of it, while we take care of the organisation. We use relationship managers for the larger developers. The whole thing is glued together by a relationship. We will not work with a developer we can't form a good relationship with.
Charlie Patton: It's a similar set-up for us. The organisation of a project, and running the job to schedule, is the most difficult part of the whole process. So, having someone organised who's responsible for it all, is essential. Then, obviously, we're set up to be able to hold a lot of stock in for developers, so that we have it here, ready for them, as and when they need it.
DP: Holding stock is a crucial part of the process. Our role is to deliver the required product exactly when the developer needs it. For some builders, that will be on a just-in-time basis and you have to be geared up for that. Others, who are more organised, will allow you more time to order stock in.
Q: What are the biggest challenges you face operating in the contracts market and how do you deal with them?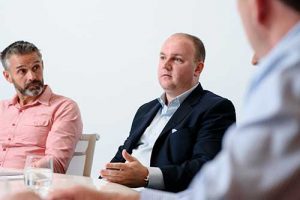 TH: Money and getting paid. That's always the biggest fear of mine working with a new developer. On the kind of margins we're making, it's knowing that you're actually going to get paid at the end of it. We're working on a big job at the moment and I'm nearly out £100,000 to this guy and that is all done unsecured – basically on a handshake. You have to know how to read a balance sheet and find a fair amount out about them before you work with them. It's just experience really. Meeting them and building relationships is really important, too.
DP: Stockholding is a big part of what we do and being involved in the supply chain is definitely one of the most stressful elements. Often we'll get to a point in a project when, all of a sudden, we might need 30 of one product, within a three-week window and the developers aren't overly forgiving if you can't get it. So, you have to try and stay one step ahead.
TH: For us, the challenge is sometimes the opposite of that. We struggle with people taking their goods at times. We could have large orders sat in the warehouse for a very long time, as a direct consequence of trying to stay ahead of the supply chain.
CP: You only need someone to build a wall in the wrong place and then, all of a sudden, the basin you specified doesn't fit and the shower enclosure's not the right size and the developer's asking you to change everything at the last minute.
Q: If last-minute changes to specifications often happen, how do you plan for the type, and amount, of products you require to keep in stock?
DP: Learning to cope with last-minute specification changes is a big part of working in this sector. It's a risky sector to operate in, and a big part of the risk is the unforeseen event. In some way, these inefficiencies have got to be built into your margin. There is money in this business, without a shadow of a doubt, but you've got to accept that it's not all profit. You have to understand that you may incur costs. It's inevitable, but that's all about how you plan your business.
CP: Obviously, we'll get advanced notice of how many units they're going to build for the next three months. However, often we get a week's notice of call-offs for items, so we have to be able to provide what they need as soon as they need it.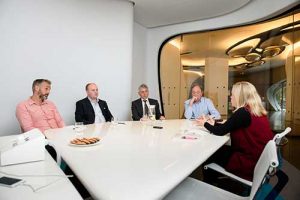 TH: The other added value we offer is the back-up if things go wrong. If product gets smashed or stolen, for example, they want it replaced quickly and efficiently and that's why stockholding is crucial.
AD: I'm sure many retailers will say they want to get involved in contract work, but they have to understand that they cannot service that market without holding stock. It is absolutely impossible to do, even with small contracts. If a retailer attempts to service a contract deal without holding sufficient stock, 99 times out of 100 it will end in tears.
Q: What factors determine the brands you specify in a contract project?
DP: Certain brands, Roca, for example, have a specification team that carries a lot of power in terms of where they may, or may not, want to direct contract business, so we have to have a very good relationship with the brand at all levels. We have to be able to demonstrate to Roca that we can get the product to market in a really efficient way, that we can hold stock and commit to in a way that is going to deliver the project to a very high standard.
TH: We've been working with Roca for 15 years, since we first opened our showroom. They're the only supplier that we've had a continuous relationship with. We've dropped others in and out at times. It's about trust for us – knowing you've got the support of the brand behind you; knowing that you can phone them up with a query and get a fast resolution. Because it's our reputation on the line at the end of the day.
CP: If the manufacturer doesn't perform, that will trickle down to the developer and they'll tell us to find another. It's only the top brands that manage to stay around in the contract market.
DP: Obviously, it depends on which area of the market the development is being pitched at. And, somewhere down the line, you have to make the project pay from a margin point of view, and that often determines which brand you work with as well.
Q: How do you approach the design of a contract bathroom when you don't know who the end user is going to be?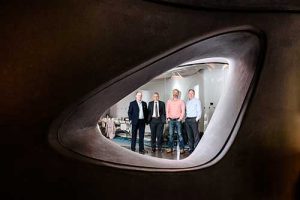 DP: The design is largely driven by budget and the size and scale of the development. Developers working on large projects have a much more formulaic approach that's driven by clear plans, plot sizes and very tight budgets. They want to add value to the properties through the bathroom but, ultimately, it's a pretty neutral scheme – the sanitaryware tends to be white and often falls within the remit of two or three brands. Smaller house builders want to be much more creative, so that's where we can use our design and specification skills.
TH: Our showroom often dictates what we sell to developers. Whatever our retail customers are buying is what we tend to specify, because we know that's what consumers like at that moment. But, again, specification is often driven by budget. If the developer is building a £4 million house, you're not going to choose product from the lower end of the market, whereas, if you're working with developers on a social housing project, you would.
CP: Some of the smaller developers we work with will give us a budget to work to and will specify the look they want to achieve. That's a good starting point, because you know what end of the market they're pitching the property at.
TH: As a retailer operating in the contracts market, one of the things you have to have is a product range with lots of different size options and configurations, so that it fits into a wide range of developments.
Q: What advice would you give to retailers looking to get into the booming contract and developer market?
TH: Be aware that it's a completely different process from retailing. You need a warehouse, you need a fork-lift, you need to be able to keep a lot of product in stock and, of course, finance that. There are lots of credit risks with it and it's lower margin – it's a completely different game.
DP: In retail, a lot of business is generated through referral or the consumer actually walking into the showroom. With contract work, you have to go out and build some bridges, forge relationships and convince them that you've got USPs that will benefit them.
TH: The key is taking the time to invest in relationships and then building trust.
DP: The other major factor is that developers expect trade terms and that's a big shift from dealing with consumers who pay a percentage upfront. It's a risky business, because you could, potentially, expose yourself to quite a high level of credit. That's where you have to look at how else you're financing your business and do your homework to ensure you know they're the right partner for you. If you're thinking of moving into this sector, consider that it may mean increasing staff, stock levels and warehouse space.
CP: Scaling-up is the only way you'll maintain the business in the contract market. If you enter the sector without putting that infrastructure in place, you wouldn't be able to hold on to it.
Q: Is the key to your individual successes in the contract market the fact that you're already established retail brands with showrooms?
CP: The retail side, for us, is a big part of maintaining the business. The showroom and the trade side of the business keep money flowing in, which enables us to take on contracts work.
DP: Our showrooms are very important to us. They're a great source of cash flow. We encourage our installers to bring their clients into our showrooms so they help us establish and build relationships and generate potential business.