Craig Baker, marketing director at Mira Showers, looks at how bathroom studios are ideally placed to supply small house builders and contractors and outlines the kinds of products that would most appeal to them
Within the contract and development sector, the best opportunities for bathroom studios to get in on the act lie with small, local house builders and those engaged with extensions and loft or garage conversions. And then there are those delivering new bathrooms into existing spaces, such as en suites, attics or even under the stairs.
Larger house builders and developers will have direct national or regional arrangements with merchant groups and may be regarded as beyond reach.
In all those small to medium-sized environments, space is at a premium, and so necessarily shower rooms acquire a new level of relevance. This also combines with a trend for bathless bathrooms, especially in the multi-generational arena.
With a direct connection to consumer demands and needs, the retailer is well placed to act locally and advise and direct the smaller, quality contractor or house-to-flats developer in terms of how to deliver effective and appealing bathrooms to their buyers or tenants.
Key product trends to consider are miniaturisation, digitisation and the wet room – more accurately, the 'near' wet room (in style terms, these are influenced by boutique hotels), smart-home technology and 'gracious ageing'.
Call to the bar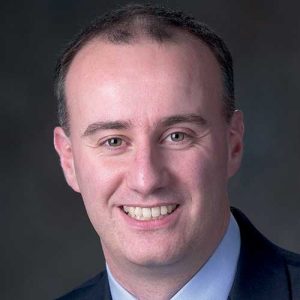 Miniaturisation takes the form of bar valve mixers – and how increasingly small they are. These are popular with users and developers, not only because they are accessibly priced, especially alongside 'concentric' mixers, but also because they are easy to fit, intuitive in their simple, straightforward controls and, crucially, compact.
Quality, engineered bar valves – such as Mira's Coda Pro – deliver all the performance any end user would demand, yet in a relatively small unit. Furthermore, research shows that showerhead size is crucial to consumers' perception of shower performance, so pairing one with a generously-sized 130mm spray head, for example, only serves to improve that perception.
Digital
Digital showers currently represent around a 10% volume share of the UK shower market, but the sector has seen considerable growth since they first launched in 2001. For instance, and perhaps more importantly, pumped digital showers now account for 30% of the mixer market by value.
That growth is anticipated to increase dramatically over the next few years, as the technology becomes more accessible, prices reduce and the smart-home concept increasingly takes hold. Insights into consumer attitudes towards technology purchases suggest that digital could rise to 59% of shower installations in time.
Where digital showers score is that the valve – whether data-cabled or remotely or wirelessly controlled – does not have to be sited next to the shower. This offers a flexibility of location – it can be up to 10m away from the controller and could be in the loft, under a bath or in a vanity unit – wherever is most convenient.
Similarly, the controller or user interface that sets the temperature, flow and duration, can be flexibly located – in some cases, it can even be used portably as a remote control, and so does not even require installation.
'Near' wet rooms
The interest in the wet room has been driven by consumers taking a lead from boutique hotels – also because they satisfy demands for inclusive design. It's been said for years that products and housing design will need to cater for all age groups and that need is now a large-scale, if not mass-market, reality.
Whatever the appeal of the wet room, they are not always the ideal solution – being potentially expensive and difficult to install, especially in refurbishment and retrofit situations.
Consequently, retailers should be responding to the possibilities of 'near' wet rooms afforded by low trays and semi-frameless, frameless and walk-in enclosure panels. These overcome many of the affordability and installation concerns of wet rooms – things that weigh heavily on a developer's mind.
The market for anti-slip trays, meanwhile, has exploded, especially in the multi-generational and hospitality sectors. The best of these feature homogeneous integral finishes – both anti-slip and antibacterial – that will never wear or peel off or wash away. They satisfy the demands of all age groups, being as close to a level entry as possible without actually being so, while having that boutique hotel look.
The call for multi-generational bathrooms also has synergy with a move towards 'gracious ageing', where older people, especially the more affluent, see retirement as an active chance to explore and experience.
This has also triggered a drift in this group moving towards town and city centres, where services – especially health, transport and leisure facilities – are abundant and convenient. This often means trading in a house for an apartment and the 'near' wet room or the bathless bathroom, not only provides an efficient, effective use of space, but also future-proofs the home.
Water efficiency
Water saving is also critical these days, especially for the eco-minded buyer or metered tenant.
The venturi principle, as exploited by Mira's Eco showerhead, works by introducing air into the flow without a pump. Not only does this offer huge savings in water, but in energy too – as less hot water needs to be heated.
Finally, the better digital showers on the market– such as the Mira Platinum (pictured) – allow for programming shower duration.