Following her recent collaboration with online retailer Victorian Plumbing, interior designer, TV personality and national newspaper columnist Alison Cork offers her views on design and creativity in the KBB sector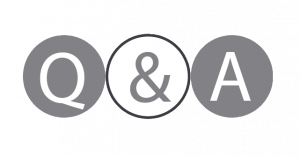 What inspired your new collections for Victorian Plumbing?
My design DNA has always been about offering a great look, good quality and genuine value. I like to design pieces that really punch above their weight in terms of the way they look but, when you discover their price, it's a pleasant surprise. So, with the Scandi-Retro (pictured), Heritage Elegance and Boutique Chic ranges for Victorian Plumbing, we wanted to bring aspirational design to people who are conscious of cost.
How did your collaboration with Victorian Plumbing come about?
I've been designing furniture for years and, because I think it's where the most interesting opportunities lie in terms of design, it was a natural progression for me. I was introduced to the Victorian Plumbing team and got on really well with them. Their brand and mine is a perfect marriage, because they're bringing choice and value to the consumer. I've tried to present the ranges in a very aspirational way, so that people can see what can be achieved.
What's your impression of design in the kitchen and bathroom industry?
There is a lot of room for development. There's a lot of technical detail in bathrooms and kitchens, and that's where I think there is the greatest potential for innovation – and that does excite me. I've long wanted to branch out into both of those areas of design. Obviously, bathrooms and kitchens are practical, functional spaces, but there's been this enormous change in pace of development, making them the perfect mix of form and function. That's where we want design to go.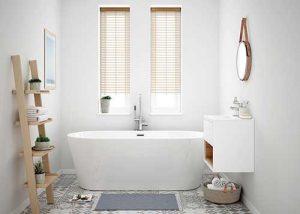 Do you think the industry needs to up its game in terms of creativity?
Suggesting the industry might need to 'up its game' is a bit unfair, because there have been tremendous advances. When I see some of the Italian and German designs, I do get very excited, because they seem to be quite ahead of the game. They're really pushing boundaries, marrying technology and function with super-sleek external appearances. I find that incredibly exciting, but I think there's still plenty of space for development.
My personal interest is in nature. It's one of the elements that inspires me most when I'm designing – and nature is all about organic shapes. For me, it's those organic elements and that sense of fluidity that I'd like to see much more of in bathroom and kitchen designs. We're already seeing that influence come through in bathrooms, but not so much in kitchens. It is, however, a bit more challenging in kitchens, because of the storage element.
Is there a lack of good design at an affordable price in the KBB industry?
There are plenty of good-looking products available out there at affordable prices, but the gap in the market, for me, was for someone to actually curate those pieces and present them in an aspirational way.
What I'm trying to do with my range is show people how easy it is to put together a look that's aspirational, in terms of design, but, when you tot up all the individual pieces, you're very pleasantly surprised at the price.
That's all about the presentation and that's where there hasn't been enough done in the marketplace by retailers. There tends not to be the same attention to presentation and styling as there is with the more expensive items in showrooms. Just because a product is offered at a keen price, doesn't mean to say we can't give people style. Let's do things differently. Let's wow people with affordable design.
How do you think the KBB industry could raise its standards?
If I have a bugbear about either industry, it's the lack of transparency around the quality and value consumers are getting and the differentiation between the various products.
If you're building a solid-wood carcass, there is a difference between that and MDF in terms of production and what the customer is getting for their money. We need to be more forthcoming as an industry and explain to people, more clearly, what they're getting and why it costs what it costs. I think that in the past people have paid for solid wood but got MDF. There's nothing wrong with an MDF carcass, but I want the consumer to know that is what they're getting and why there is a price differential.