The billionaire owner and president of Danby Appliances, one of the biggest brands in wine coolers and under-counter fridges in North America, has suggested Brexit could break open the tight grip that European appliance brands have on the UK market.
Speaking exclusively to kbbreview on a trip to London this week, Jim Estill said the UK's departure from the European Union (EU) presented an "opportunity" for the Canadian appliance maker in the UK.
He said: "Whenever there's change there's opportunity.
"Hopefully, the UK will be open to a Canadian brand and I think that the trade arrangements between the UK and Canada could potentially be better and stronger in the future."
His comments come amid Danby's official UK launch (as of October 1) as part of ambitious plans to grow in the rest of Europe too.
The firm, which is based in Guelph near Toronto and has 30% of the bar fridge market in Canada, has teamed up with UK technology distribution firm Exertis, which Danby said was a "safe bet" and had the scale, size and existing relationships with most of its target retail market.
It has launched with a limited range of about 20 under-counter fridges – or beer fridges as they are known in Canada – wine coolers, and freezers with more to follow.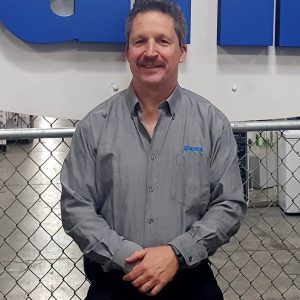 Estill said the price point would be "mid-value" but that the products were premium, particularly compared to what was currently available in the UK.
Apart from Brexit, he said that he felt there was an opening for a well-designed product range in the bar fridge and wine cooler category.
"When I look at the products here (in the UK) there is a design difference. Look at the demand for Apple and Tesla. It is increasingly important to people to have well-designed, good-looking products.
"Also not all retailers want to sell the same brand as every other retailer, and that also gives an opening.
"In North America we make products specifically for independents that are not available in the mass channel and we hope to do that here too."
But this, he suggested, would not happen for at least a year, until the Danby brand was better established.
On the refrigeration side, the firm will be competing against the likes of Hoover Candy and Beko, while taking on Caple and CDA in the wine cooler market.
"The wine cooler category is fast growing. Most people don't have a wine cooler yet but it's very easy for the market to double or triple. We are hearing that it's something people putting in new kitchens are enquiring much more about," Estill said.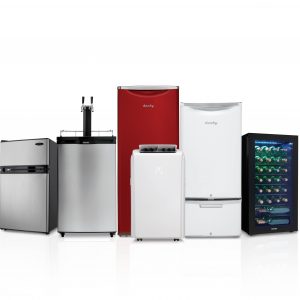 Other existing Danby products, like its indoor tabletop greenhouse for growing herbs, could be introduced to the UK in due course while Estill suggested that the UK would also "benefit" from a brand new "game-changing" lineup that Danby was still working on.
Ex Vestel managing director, John Welbourn is spearheading Danby's expansion in the UK and Europe and is tasked with building relationships with suitable retailers. He has been working with the brand for 12 months.
He said that kitchen showrooms would certainly be on his radar and he would be looking to start conversations with interested studios to find out more about customer demand and what price points may work for the UK market.
Danby's wine cooler range stretches from entry-level up to about $7,000 (£5,400).
Welbourn said: "Danby is one of North America's most compelling home comfort and appliance brands producing specialist products for over 70 years. Danby has a recognised heritage in design and engineering leading to numerous design firsts.
"In being a leading supplier of products to multiple market sectors like retail, education, health-care and hospitality across Canada and the USA, Danby has the experience, scale and flexibility to achieve significant growth.
"In appointing Exertis, one of Europe's largest and fastest growing distribution houses, we have a partner who offers us a proven and dynamic route to many market sectors with the relationships, capacity and desire we require to achieve our brand plans."
Estill, who bought the Canadian firm about two-and-a-half years ago, said that the firm was "entrepreneurial" and growth-orientated and would be looking to achieve 50% growth worldwide within three years.
Jim Estill is well-known in his home market as an entrepreneur and philanthropist. He was one of the founding directors of mobile phone maker Blackberry, taking the company from a turnover of $10 million to $15bn and launching it globally.