'We do what the Germans can't…'
When the recession started killing off its suppliers, Staffordshire-based kitchen retailer Getley UK turned manufacturer and came up with a groundbreaking strategy. Managing director Mark Getley gives Tim Wallace the full story
It's not often a retailer switches to manufacturing, but Getley UK has turned a potentially risky venture into a genuine success story. After launching in 2006 as a bespoke kitchen dealer in Rugeley, Staffordshire, managing director Mark Getley and wife Emanuela became increasingly unhappy with their suppliers, some of whom were heading into liquidation as the downturn began to bite.
"We carried on until 2009 and then came up with the fantastic idea of manufacturing cabinets for ourselves – just as the recession hit," Getley laughs. "But we put a good business plan to Lloyds, and were one of the last companies to get a loan."
It took the new company 18 months to break even, but since then business has really taken off, helped by a winning business plan: "We were offering a complete product to the retailer and all we got back was that they could get it much cheaper from the likes of PWS, Burbidge etc," he explains. "In the recession, they were all competing fiercely. So we took a step back and got out of that argument altogether. We told them, 'you make the decision as to what doors you want, you send them to us and we'll drill and hang them'. And it worked very well. We've got a 20,000sq ft factory and have gone from four or five staff to 50."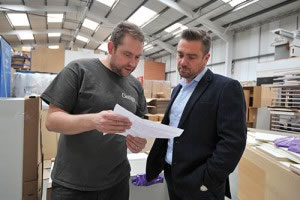 Back in 2009, the idea of accepting third-party doors and taking responsibility for somebody else's product was pretty much unheard-of, but Getley wanted to offer that elusive something different from its many competitors. The company now has 200 active customers and between 130 and 150 buying each month.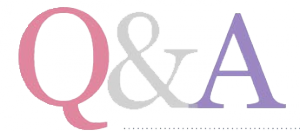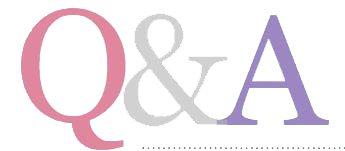 Q: Tell us more about your approach?
A: It's all about service, so we've marked our vehicles and deliver direct to the customer. They aren't sitting around waiting in the showroom for a delivery to turn up. And because margins are critical to them, our biggest step was to accept customer-owned doors into our premises and offer a drill and hang service. So they buy from PWS for instance, PWS ships to Getley UK, we take delivery of it, package it and then hang it on our cabinet. Then we send it out to site. We charge them for it, of course, but it saves the retailer standing there at nine o'clock at night after they've been out on an appointment. We took on a lot of new customers because of that service. We're finding between 50 and 60% is now going out complete. That tends to be Burbidge and PWS, who are our biggest suppliers. Then it's the independent vinyl guys, made to measure.
Q: How's business?
A: We've consistently grown through the recession. It was a very good end to the year and looking like a very positive start. November sales were up by 6% on the previous year, which was expected and in line with the rest of the year, although December and January sales are at a record high and both months are looking at an increase of around 30% year on year. This indicates a more controlled approach from the retailers smoothing out the typical peaks and troughs. Turnover for 2014/2015 was £4.2 million, we're expecting to finish this year 2015/2016 at just short of £4.5 million with a target for 2016 of over £5 million. We're planning to introduce a second night shift later this year.
Q: Who are your typical customers?
A: An independent high-street showroom. Not man in a van. We promote our displays heavily and spend a fortune putting them in there. It's all done on a national basis, but we have a lot of work round London.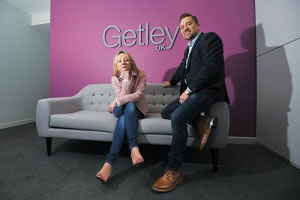 Q: Any challenges you've faced?
A: As we grew, one of our biggest problems was getting the product out there, but we have a transport manager now and vans out on the road. We have a fleet of low-loaders specifically built to maximise the space and get as many cabinets in as we can.
Q: What are the popular trends?
A: The in-frame. There's definitely a revival. And that's great for us because the Germans don't have an in-frame offering. Some of it goes to PWS with their 1909 range and some to Burbidge who've introduced some nice new doors. So we can offer that complete package. I also think people in the mid to upper sector want to have something specifically made for them. It's about doing something the Germans can't. That's where our business is going. We're there for when a customer comes in wanting an in-frame or painted shaker door or something a bit different. We may not be their primary supplier, but we come a close second with something a bit different and we're happy with that.
Q: How does British cabinet manufacturing compare with German?
A: Our quality is second to none. I've been a great believer in colour-coordinated cabinets. The biggest difference between the UK at the bespoke end is what we can offer over and above the German product. We're not doing 30 or 40 different door styles that tend to be plain.
We cover the whole spectrum. We can offer an in-frame kitchen and colour-coordinated cabinets, which the Germans don't do. We offer a totally bespoke product that you can't get from the German manufacturers. They do huge volumes, so how do they get over the problem of specials? In old houses, you've got no chance of fitting anything ready-made. It's a major issue for a lot of our customers. We've got 450 standard cabinets, but with variations on all of them.
Q: What kind of retailer do you prefer working with?
A: The type of retailer who suits us very well is someone doing a kitchen or two a week. It's someone who's design-led and doing project-management. Someone who wants something more bespoke rather than off-the-shelf.
If they just want a chipboard box, we're not the right company. There's lots of flat-pack guys who do that.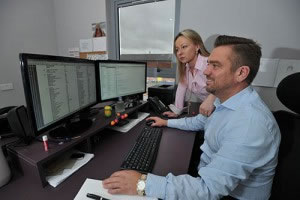 Q: Are retailers heading more towards the contract market?
A: There's definitely a resurgence. They're approaching the smaller builders and having a pop at the smaller contracts, 10 to 15, nothing bigger than that. They leave that to Howdens and Symphony, etc. We're picking up quite a lot more work going into developments. We don't deal with them first-hand. We don't offer a project-management or design service.
Q: What's your view on Howdens?
A: They've done a cracking job of marketing themselves. Builders don't believe they can buy a kitchen cheaper anywhere else because of the way they've marketed themselves. The reality is that our showrooms can sell to the builder and still make their margin against Howdens, but they don't have the marketing skills of Howdens.
Fortunately for us, it's not us competing with Howdens, it's our retailers. Actually that's what really got the idea going with Getley UK. We started to pick up business with builders who were a bit frustrated with them.
The product is very limited in terms of size. The builder thinks they can't get anything better anywhere else, but that's not true. Howdens make a cheap cabinet, but where they're expensive is their cornice, their pelmet, their tall end panels, etc. If you do a direct comparison, then our retailers are more expensive. But when you take away the end panels, etc, that's where they make the savings.