LG has reported strong sales for its premium home appliances in Europe, US and Korea in the three months to the end of September, supporting total sales and income growth for the quarter.
The South Korean firm said that demand for white goods in its LG Signature range, including its InstaView Door-in-Door fridge-freezer, TwinWash washing machine, and its Styler steam clothing care system pushed up total sales to 15.4 trillion won (£10.8bn) for the period, up 1.3% from the year before.
LG recorded operating profit of 748.8bn won, up 45% from the same period the previous year, but down more than a fifth from its previous three-month period.
This comes off the back of record highs for sales and operating income growth for the first six months of the year, which the firm attributed partially to World Cup fever.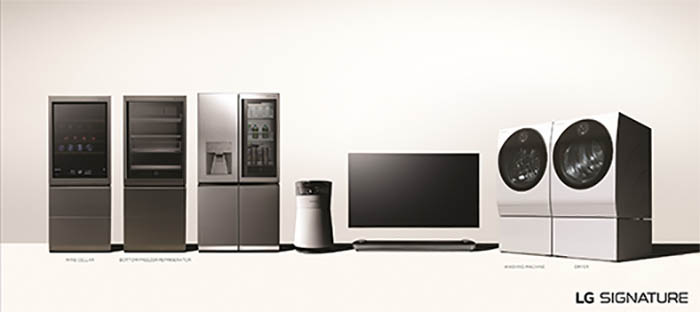 Looking ahead to the rest of the year, the company said it faced continued business risk from rising US protectionism, consumer slowdown in emerging markets, including Asia, Latin America and Africa, and strong price competition as it entered "year-end" peak season.
LG's home appliance division recorded third-quarter revenues of 4.9 trillion won ($4.33bn), modestly ahead of the 4.8 trillion won recorded in the same period last year, but down on the previous two quarters of 2018.
Operating profit of 409.7bn won for the period was down 1.7% on the same period in 2017 (411.4bn won).
Over the past few years, LG has become a serious player in the white goods market, focusing on developing high-end products using advanced technologies including artificial intelligence that allows users to connect and control their devices through voice.