Wayne Dance, MD of UK Schüller distributor In House, and director Malo Tasle, explore Alno, Brexit and the last year for Schüller
Q: What was the mood like at this year's Küchenmeile?
Malo Tasle: Extremely positive with the release of very innovative finishes for the Schüller C collection and the revamp of the Kitchen 4 House exhibition centre. Schüller has now separated the C collection and next125 over two floors.
Q: What impact did Alno's demise have?
MT: Schüller had a massive influx of orders coming in when the old Alno ceased trading and that volume is still there, particularly in the German market.
Schüller has managed to fulfil the demand successfully. Our lead time increased, but we are now back to seven weeks and by the end of the year we should be fully back to our normal delivery time. The new Alno has had very little impact so far. The management will have a very hard task to regain the confidence of the retailers and gain market share as the brand has been very badly affected and demolished by the bankruptcy of the old Alno.
Q: How much effect is Brexit having on the market in the UK?
MT: It's definitely having an impact. The unknown is worrying consumers and the purchase process is definitely taking a lot more time, which has impacted on sales. Central London has been affected most so far.
Q: How has business been over the past year for Schüller?
Wayne Dance: We're feeling the worries over consumer confidence, but it's the same for everyone and it's not just furniture. It spreads across all imports as prices are obviously reflected somewhere in the exchange rates, even if the purchase is paid for in sterling. Having said all of this, we are well up on last year in the UK and are on target to have yet another record year. I can't help wondering how much more we would be doing if it were not for Brexit, but I can't complain. Schüller is reporting a global increase yet again, but I don't know what the extent is other than it's close to two digits, if not more.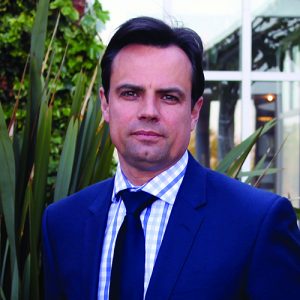 Average order values are up, so the higher end of the market is buoyant. I'd expect that the lower order values are the ones that are more hesitant as prices in the appliances and furniture and components that make up kitchens, whether British or European, have been increased/affected one way or the other. The lower-end purchaser will feel this more.
Q: Do you agree with Dr Zinkann at Miele that Brexit is a disaster and that "prices will go up because there is really very little industry in Great Britain"?
WD: I think that Brexit is a potential disaster if it's not handled correctly. Having said that, Switzerland is not part of the EU and is not classed as a manufacturing nation and it's a very healthy economy. A lot depends on the hard or soft Brexit negotiations that are finally agreed upon. For sure, Britain needs European-manufactured products and European manufacturers need to sell their goods to British companies and consumers.
If both sides are to come out of this with smiles on their faces, there needs to be a commonsense approach to a good resolution.
There is no chance whatsoever that German brands will turn their backs on the UK. We are far too important a market for them. The UK is Schüller's biggest export market outside of Germany and Holland, which is a border country.
Q: In what ways have you planned for a soft, hard or no-deal Brexit? Or is that too costly?
WD: In reality, you cannot plan for the unknown. You can only prepare for best- and worst-case scenarios and we are always doing that anyway, regardless of Brexit or any other market change.
Q: What's your message to your UK dealer network amid the uncertainty?
WD: Stay positive, believe in your partners and products, stay focused on your own business and, no matter what Brexit throws at us, we will adapt and continue to succeed.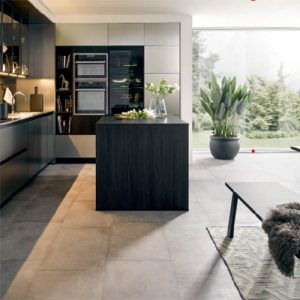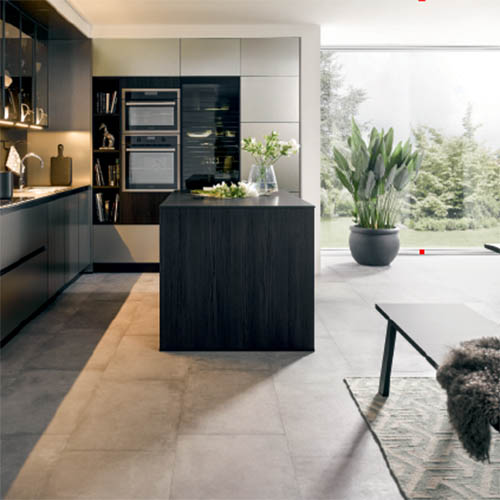 Q: Describe the new Schüller ranges…
MT: Schüller's designers have come up with a broad range of new fronts and products for the 2019 C collection. Ecologically-processed materials have been the preferred choice in order to preserve our environment. They have enhanced the current trends by using natural finishes and matt lacquers in 'Scandinavian style' and the 'industrial/factory' look. To express this 'Scandinavian style', our designers have introduced some new wood finishes. We have introduced new lacquers as well and particularly 'onyx black', as black is back.
Regarding the 'industrial/factory' look, we have introduced two new concrete colours and one ceramic with a steel effect, which is very much on-trend and can be mixed with lacquers. We've also introduced two stainless finishes in steel and titanium metallic and two new classical-look doors.
All these new developments have been introduced after studying the market trends and consulting our customers.