Norcros has said that Brexit remains an "important short-term" consideration for its bathroom brands with potential consequences ranging from increased cost prices, tariffs, lower consumer confidence and supply chain disruption.
Reporting a "robust" set of earnings for its six-month period to the end of September, the Cheshire firm said: "We have identified specific risks relevant to our business and prepared mitigation plans which are well developed.
"However, at this stage, the high level of uncertainty of both the financial and political implications of Brexit make the success of mitigation activities difficult to predict."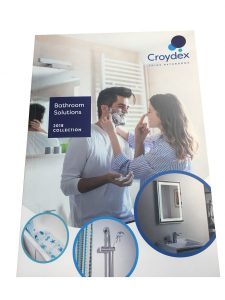 Luxury shower enclosure brand Merlyn continued to add value for Norcros, which bought the brand last November, with sales up 13.4% to £19.5 million on the prior year.
Overall, sales at Norcros rose 12.1% to £162.6m and pre-tax profit excluding one-off exceptional items rose 23.5% to £14.2m for the six-month period.
Norcros chairman Martin Towers said: "I am pleased to announce a robust set of results for the six months ended September 30, 2018 against a backdrop of a challenging market environment.
"These results continue to demonstrate the resilience of the group's diversified portfolio and the strength of its market-leading positions and brands."
He said that the group's performance was in line with board expectations.
Norcros sales in the UK were boosted from £94.3m in this period last year to £109.9m in 2018 by an increasing focus on the trade segment, while the Merlyn acquisition, as well as a return to profit at Johnson Tiles UK after a restructuring and a strong performance from Triton following a national TV campaign, helped to push UK operating profit excluding one-off gains and losses to £11.4m, up from £7.4m.
New Merlyn product ranges, including Merlyn Black, the Series 6 Frameless and Arysto 6 and 8 were popular with retailers, supporting "strong revenue growth" with independent retailers and buying groups.
This drove UK retail revenue up 9.4% and sales in Ireland up 12%, but Merlyn, which was awarded supplier of the year by the PHG buying group and Graham Plumbing Merchants, performed best in the specification channel – as did taps, mixer showers and bathroom accessories brand Vado, which launched its Sensori digital shower collection as a joint initiative with Triton over the period.
Other brands owned by Norcros include Croydex and Abode.