Events can be stressful, time-consuming and expensive but an effective way to market and grow the business. The payback is cementing client relationships and raising the retailer's profile. Vicki Evans looks into why a showroom should host events
Before you organise any showroom event, ask yourself why you want to do it. Having a clear purpose behind it will help the whole process run more smoothly.
If the aim is to gain new customers and have them buy into the brand, a welcoming and informal evening with food and drink is appropriate. If the purpose is to bring in new architects, developers or specifiers, an informative talk or debate would be best.
Events should be part of a showroom's marketing strategy and are a practical way to make some noise about the brand and what the business can offer.
"You can sit in your shop – it's having a fishing rod and trying to catch the fish that are going past your shop. Or you can get off your arse and be proactive," says Darren Taylor, managing director of Searle and Taylor.
"I find that if you are buzzing and always being seen as doing something, you are going to get more business than if you sit there and wait for it to come to you. You have to go out and get it."
Once the reason for the event has been decided, it's time to think of exactly who will benefit from it. Who are the critical people to invite? Always invite over the capacity of the showroom as not everyone will turn up, but keep an eye on numbers for health and safety.
The guest list can also include journalists and bloggers who will be able to use their influence to attract people to the showroom.
There are so many events that a showroom can host from dinner parties, appliance demonstrations, celebrity appearances, book signings, food and drink tastings, to meet the team or a showroom tour. The choice is endless and the more varied events are, the easier it is to attract a wider audience.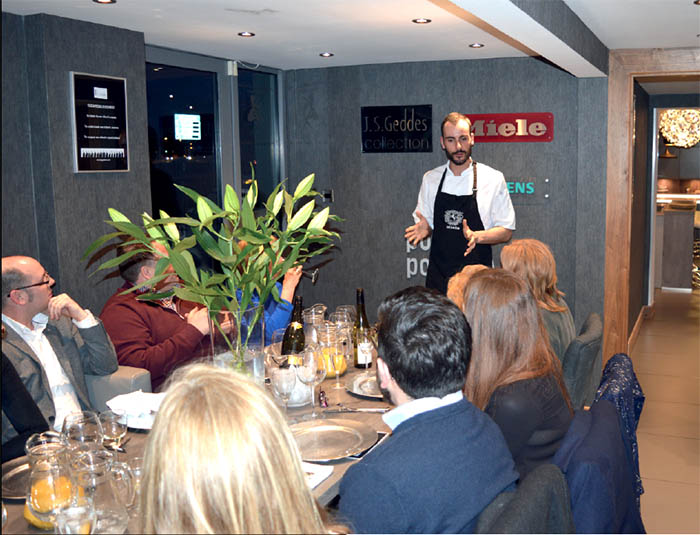 JS Geddes in Scotland does several types of events and managing director Jim Geddes says: "We do small dinner parties in-store and we do them at clients' houses at times. We do cooking events with invited guests.
"We have a database of clients going back to 1984 that is maintained to recent regulations, as we had to get approval from people. So we have a lot of people to invite.
"We get around 50 people per cooking event, but we have capacity for 80 or 90 people. Cocktail events are very popular as well. We will do anything that will get people though the door."
Getting people though the door and finding new clients can be a hard task, but an event can break down a few barriers for clients. It gives the customer space to ask questions and see what your service is all about.
Says Taylor: "It can get your name out there and give back a little bit. When you are a premium showroom, I worry that some people are a bit scared in coming into the shop and think 'oh, it is a bit expensive and I don't want to go in there'. Whereas with an open day, when you can say 'come in, have a glass of wine and some canapés', it takes down that barrier and people don't think that we aren't going to try to sell them something."
Collaboration
For independent retailers with one or two showrooms, the thought of an event can be intimidating, as there is a lot to organise with limited time and resources. It's worth remembering that suppliers are often happy to help by providing chefs, speakers or mixologists. This is a simple way to keep costs down and make sure you end up with an entertaining or informative event.
Most brands will have ambassador schemes and will be able to send someone to the showroom for an event. "Events don't have to be expensive, quite often if you get support from the people whose products you are retailing.
"All of those supplier companies partner up with chefs who will be able to cook for you throughout the event. Normally, all of that is free as they will supply all of the food and equipment," Taylor explains.
Tristan Sherlock, sales director for kitchen independents at BSH Home Appliances, says: "Live kitchen specialist demonstrations allow consumers to see appliances in action, showcasing all the key features and benefits, better than any literature or image can do.
"BSH is happy to work with our kitchen specialist partners to help organise events with advice on how best to advertise and market the event, to maximise attendance and consumer engagement.
"Demonstrations are a fantastic opportunity to create fresh sales leads and maintain and develop existing consumers both pre- and post-sale. There is also the added bonus of your showroom being brought to life with the smell and taste of delicious food for consumers to sample, which creates great theatre in-store."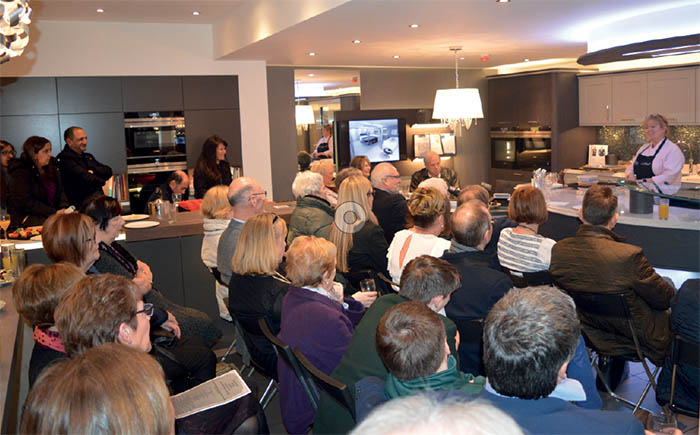 Kitchen showrooms and cooking events could be a logistical nightmare as a Neff chef won't want to cook in a Gaggenau oven – so a little planning may be needed. JS Geddes specifically addressed this issue in its showroom design, as Geddes explains: "We planned out that there are three different demonstration kitchens for each of our suppliers, so we can use chefs from our supply partners and then they can cook on their equipment."
Collaborating with other businesses is an effective way to organise events, as it pools resources from the local area. Working with local shops is something that Searle and Taylor did for its Southgate Street Soirée in Winchester. Five shops worked together to do an open house on a summer evening.
The event encouraged customers to visit each of the stores. Visitors could collect tokens in each shop and once they had five, could exchange them for a cocktail in the Hotel du Vin.
The event partnership kept basic costs down and made sure that each shop and showroom was being visited by each other's clients. The whole event was successful with a lot of people coming into the showroom and seeing what Searle and Taylor had to offer.
Showroom design
The design of the showroom can impact on what type of events can be held in the space. If part of the marketing strategy for a showroom is to include events, investing in a design that works for that purpose is critical.
One example of a showroom built with events in mind is Smeg's flagship store on London's Regent Street. It hosts an array of its own events and because of the setup of the showroom, with its open space, theatre-style demonstration area and boardrooms, it is simple for the company to host events.
Ben Staniforth, London retail manager for Smeg UK, says: "It is such a good space. We have a lot of companies interested in doing their own events in the space. We've had book launches and training days, which are more to do with the greater good of the brand, so they will be more organised by PRs or marketing and we will just host them here."
Brand message
Smeg hosts its own events, but some are from outside the company, as this can help bring people into the showroom and experience the brand. Jill Ashford, commercial director for Smeg UK, explains: "Some of the events are good to just get the brand message across. We use the cheese and wine from the Smeg farm and we can talk about our passion for cooking and food. That is the DNA of the brand."
Events in a showroom don't have to be directly related to the business, but demonstrate that the company and its people want to be a part of the local community. A group of installers could host a training session, or a couple of architects could debate current trends, or a local author could launch their book. These are all opportunities to make the showroom part of the community.
Smeg's showroom is at one end of the scale when it comes to staging events, but simply having working appliances in kitchen sets or making space for seating areas are simple ways to always be ready one.
JS Geddes redesigned its showroom with events in mind. Geddes says: "The last time we revamped the showroom in 2017, we planned it so we could get a dining table or chairs for demonstrations in the space. So, we can have a dinner party for around 15 people or a demonstration for 60 to 70 people."
Space is always at a premium in a showroom, so having furniture that can be pressed into service for events is something to keep in mind when refurbishing.
Conversion rate
After the fun – and anxiety – of the event is over, then comes the time to see if the event was worth it. Following up a few days after with a phone call or an e-mail is a simple way to make sure that any potential leads do not go cold.
"Get up off your a**se and be proactive"

Darren Taylor, managing director, Searle and Taylor
Conversion rates are difficult to track, as word of mouth cannot easily be measured. The amount of people who came to an event, told their friend and then bought a kitchen or bathroom is impossible to define.
The unfortunate truth is that a showroom could spend hundreds of pounds on an event and there's no guarantee of a return on that investment. The KBB industry is not about quick sales and from a client stepping into a showroom for the first time at an event to their kitchen or bathroom installed could be years. With events, you are playing the long game.
Geddes explains that the only way to see if the events have been successful is to look at the total profits for the whole year. He said: "It is really hard to gauge what type of business you get back from the events. Then again, we have a marketing budget for the year and if we hit or surpass our yearly overall target for the showroom, we know that marketing is working."
Sometimes it is not about orders placed, but raising the brand in the mind of the customer. Taylor says: "They buy into the vibe and are a lot more confident about buying from us. It also gives them a chance to see us being proactive and doing things. It encourages them that we are not going to disappear."
The way that clients feel about the business can affect whether they place an order or not and events will help establish a relationship of trust. To achieve this, they must be relevant and show off what the showroom does best.
Marketing

An event is nothing without the people and bringing in the right mix is key to success. Darren Taylor says: "The worst fear is, and it has happened over the years, that you put on an event and no one turns up." Marketing the event is just as important as the event on the day.
Jim Geddes believes that to get people in the showroom you need to be hands-on, so even if you are posting the showroom event on social media or through e-mails, you still need to chase the customers so they come. "It takes a lot of time and effort, but you just have to do it."
Jim Geddes believes that to get people in the showroom you need to be hands-on, so even if you are posting the showroom event on social media or through e-mails, you still need to chase the customers so they come. "It takes a lot of time and effort, but you just have to do it."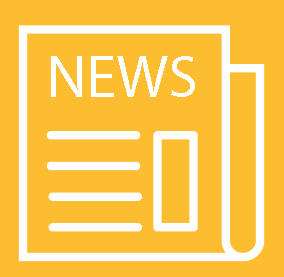 Print
Design and create an advert to place in magazines or local newspapers. This can be expensive, but it is possible to keep the cost down by designing the advert in-house or instead of putting out an advert per event, put one out every couple of months, detailing several events at once. A free option is to contact journalists either in the local area, or in the trade press, to cover the event before or after.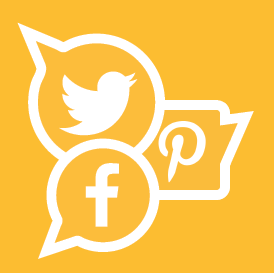 Social media
Social media is a direct way to interact with your customers on a daily basis. Posting regularly on Instagram and Twitter will make sure that the posts are being picked up by the algorithm, so the customers see the posts and are reminded to come to the event. Photos work better on social media, so posting photos of previous events would be the simplest type of post. Creating a Facebook event is a simple way to gain interest in the event and is an easy way for customers to share and encourage their friends to come to the event.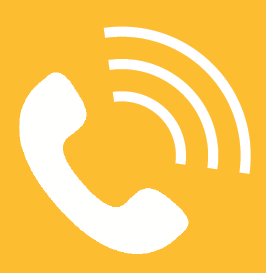 Calling
The showroom will have a database full of contacts to invite to events and, providing the GDPR requirements are met, this can be a way to maintain relationships with past customers. For B2B events for architects and designers, it is worth telephoning those you want to target and explaining what the event has to offer them. This can be time-consuming, but has the personal touch.
Soak up the atmosphere

At a party everyone ends up in the kitchen, so you'd think that bathroom showrooms are missing out when it comes to events, but you'd be wrong, as V+A can prove…
Bathroom showrooms may not be the space to hold product demonstrations – unless swimming costumes and towels are explicitly stated on the invite – but they are still a great space to invite customers in and show off what the business has to offer.
There can be a few problems, such as lack of kitchen area for caterers to use, or no space between the displays, but the basic principles of events remain the same – it just might need a bit more ingenuity. Then again, champagne and wine being chilled in an actual bath can make a dramatic centre piece.
Victoria + Albert in the Design Centre, Chelsea Harbour has a space that is multifunctional and can be used as a national training centre as well as a place to host glamorous evening events for its customers. Says Emma Joyce, communication manager for Victoria + Albert: "Part of the brief when designing the space was for it to be multifunctional and work as both a showroom and for events. We've had a whole AV system wired up with a projector and screen and we can move baths and add seating.
"So, we can invite 90 people in for a seated event. We can cater for training and industry purposes or consumer evenings."
Using wider events, such as retail or design festivals, during the year is a place to start getting people though the door.
The Victoria + Albert showroom is no different, as the company is involved with the Design Centre's Focus/18 event and London Design Week. Joyce says: "We also use the design weeks in Chelsea Harbour, and then leverage bigger events to pull people in."
Evening events can also be a great time to try out the products in a relaxed way – as some customers might be a bit less reserved about trying out a bath after a glass of wine.
So, adding in shower caps to pose in and polaroid camera to capture the moment can be a good way to get people to try out the products.
The to-do list
Events can be daunting, so here is a checklist of the things you need to think about and when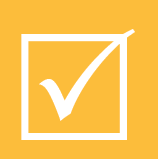 4-5 months before
• Choose the type of event.
• Decide on the date.
• Estimate costs and create a budget.
• Contact supply partners for sponsorship.
• Check insurance and permits.
• Create a marketing plan.
• Book speakers or entertainers.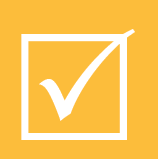 2-3 months before
• Invite the guests and media.
• Advertise the event in print and online.
• Organise food and drink.
• Hire a photographer.
• Check travel/accommodation for guests.
R One month before
• Confirm food, drink and speakers.
• Do final checks on speeches and presentations.
• Hire or buy decorations.
• Ramp up marketing for event.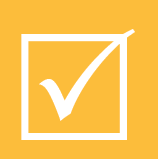 One week before
• Send out reminders to guests.
• Brief staff on the event's purpose.
• Prepare badges and finalise seating plans.
• Hire glasses or kitchenware for food
and drink.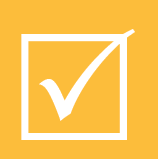 The day after
• Send out thank-you to those involved.
• Follow up with guests.
• Take the team out to the pub.