Homebase has signed a deal with Tapi Carpets and Floors that will eventually see Tapi concessions in a "significant" number of Homebase stores around the UK.
The first concession will open in Orpington before Christmas, with further openings over the next two years.
This is the first in-store concession partnership that Homebase has agreed since its disastrous Wesfarmers ownership, which saw all concessions, including Laura Ashley and Habitat, closed.
It comes as the home-improvement business closes its first stores as part of turnaround plans under a company voluntary arrangement (CVA) set out by parent firm Hilco.
Under the CVA, Homebase said it would potentially close 42 stores as it sought to secure the future of the firm, which was founded in 1979.
Damian McGloughlin, Homebase chief executive, said Homebase was in an "exciting chapter" and suggested that more concession tie-ups would be on the cards.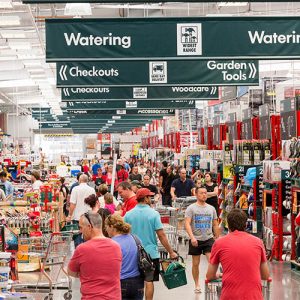 He said: "We're delighted to announce our partnership with Tapi, which will give our customers access to an even wider range of products.
"We see lots of opportunities to work with partners like Tapi to offer complementary products to help our customers complete their home projects.
"This is an exciting chapter for the business as we continue to accelerate our turnaround plan and work towards returning Homebase to profitability."
Last month, Homebase said it expected to return to profitability next year, with the help of a £95 million asset-backed loan from Wells Fargo Capital Finance.
Martin Harris, Tapi chief executive, said: "Tapi is delighted to be partnering with Homebase to provide customers with quality flooring products for projects, big and small. To be selected by Homebase as its flooring partner of choice is proof that Tapi is doing what it set out to do, which is provide excellent service and products at great value.
"We're very much looking forward to working with Homebase and believe the partnership will provide customers with even more choice when choosing the perfect flooring for their home."
The concessions will be around 1,500sq ft in size and will sit alongside Homebase's own flooring range.
Tapi Carpets was set up three years ago by the son of the founder of Carpetright, Lord Harris of Peckham, and is reported to have 100 stores around the UK.
According to accounts filed at Companies House, Tapi Carpets made a £10.9 million loss in the year to December 2017 on sales of £56.9m.