The owner of Orpington-based kitchen retailer The Kitchen Design Co has responded angrily to UK designer Johnny Grey's industry call to arms to try to prevent a no-deal Brexit.
In a letter to kbbreview, Chris Merrett said nobody knows what would happen if the UK left the EU on March 29 without an agreed trading arrangement, but added: "What we do know with certainty is that if we remain, we will increasingly lose our sovereignty and be further absorbed into a federal Europe."
He added: "They said we could not survive outside the ERM (exchange rate mechanism); we did. They said we would fail outside the euro; we haven't.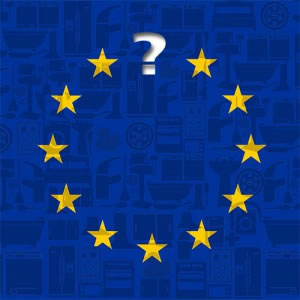 "They said if we vote to leave we would plunge into a recession; we didn't.
"I have run a small business for 30 years through good times and bad. I have no control over if my phone will ring."
Merrett argued that the biggest thing that affects customers is uncertainty.
He said: "(Theresa) May's deal will be unlikely to get through parliament, so let's just get on and leave. People will, at least, know the direction that the country is going and it may show the bully boys of Europe that we have listened to the deal they offered and decided that it was not good enough.
"We were – and are a great nation – more people in this country need to believe it."
But Keith Brisley, owner of kitchen furniture designer Greengage Interiors, took the opposite view. He praised Grey for sticking his head above the parapet and making known his feelings on what he described as the "Brexit fiasco".
With almost all of his work in the south-west of England, mainly central London, and south-west France, Brisley said his own business was affected immediately after the referendum.
"We were supplying kitchens to a development in France, which had taken us years to win. We were supplying a site with 58 kitchens and the yes vote killed it off.
"As a development mainly aimed at the English Francophile second home owner, it understandably came to a juddering halt. Who is going to invest €750,000 in a second home when nothing is known of future legislation or the shape of our trading arrangements to come?
"To see that disappear overnight was petty galling, I have to say. We are part of Europe. Brexit is a retrograde step."
Brisley said all his London projects were put on pause last year as his ex-pat US customers, who largely worked in London's busy finance hub, halted spending in light of a suddenly uncertain future.
"Who's going to spend £80,000 on a kitchen when they might be sent to Germany, or relocated to Hong Kong, or the US?"
He said his order book was stone dead now for the first time in 35 years and he would wait until the summer to see if the market starts to come back then.
Brisley lives in Dundee and acknowledged that some of the local retailers, whose businesses were rooted in their neighbourhoods and surrounding areas, are doing well despite Brexit's shadow and suggested that his business, like many others, was "in the wrong place at the wrong time".
In the current market, Brisley suggested one solution was to try and apply creative, bespoke solutions to the budget market and recently completed a £10,000 kitchen, including construction, using mainly inexpensive timber and on-site carpentry.
"The younger generation of purchasers don't have £50,000 to spend on a kitchen and if we are to encourage them to appreciate and value good design, we have to make it accessible to their budgets. This then also creates a new market for us designers and carpenters."