Homebase has become the latest retail installation standards partner of the British Institute of Kitchen, Bedroom and Bathroom Installation (BiKBBI) as it re-enters the KBB market.
The announcement was made at BiKBBI's annual conference on Wednesday, where the trade body announced it was preparing for the April trial of a new digital installation service that it said could be as revolutionary for the industry as eBay.
BiKBBI chief executive Damian Walters said he was "delighted that the very well-respected brand of Homebase has joined the family", adding that the partnership marked a "new phase of growth" for the trade body.
Homebase in Orpington was the first store to reintroduce bathroom and kitchen ranges as part of an extensive makeover. The renovated store opened at the start of the year with a new showroom that also sells fitted bedrooms.
With the help of a £95 million asset-backed loan, Homebase has been slowly making a comeback after a torrid 2018, in which it suffered a failed rebrand under Australian owners Wesfarmers and a fire-sale to private equity firm Hilco.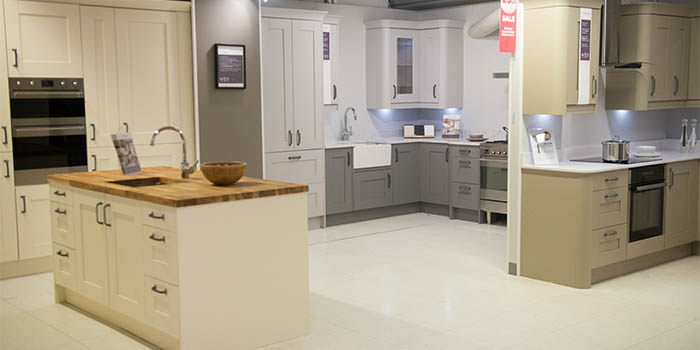 In an effort to convert Homebase into a pile-it-high DIY shed, Wesfarmers stripped out the firm's kitchen and bedroom ranges and soft furnishings and axed partnerships with designers, such as Laura Ashley. The move fell flat and Homebase began to spiral into rapid decline.
But now it seems, the business, under chief executive Damian McGloughlin, is making a play to win back the UK home improver, with showrooms being introduced in five other stores before Easter.
McGloughlin said: "Partnering with BiKBBI is an exciting move for Homebase, supporting our ambition to create and deliver a unique service for our customers in kitchens, bathrooms and bedrooms.
"We are accelerating our turnaround strategy, investing in our brand and product range, and this is one of the many ways we're working with partners to provide our customers with the best possible service."
BiKBBI said it was a good time for Homebase to be joining as a strategic partner, as the 13-year-old industry body was about to trial a new hi-tech platform that KBB retailers would be able to use effortlessly and for free to source accredited installers right for their customer projects.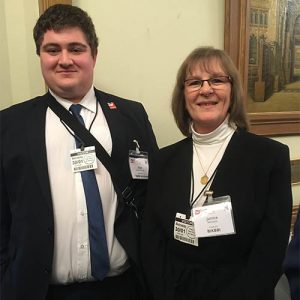 This, Walters explained, would takes the retailer out of the contractual equation, connecting consumers with installers nationally and create a robust direct legal relationship to include contracts, schedules, pricing and payments.
Called BiKBBI Protected, the platform has been billed by Walters as a "game-changer" for how domestic KBB installations are operated in the UK.
Through the platform, consumers will pay for their installation service into a financially-protected escrow account, which is paid to the installer upon satisfactory completion of the project. In the event of dispute, both the consumer and the installer have access to onsite assessment from the BiKBBI to support dispute resolution.
The consumer is fully financially protected, as is the installer and the entire proposition is underpinned by insurance-backed workmanship warranties and the high standards set by BiKBBI as well as the institute's existing compliance management.
It will be offered to retailers of all sizes, from independent single showrooms, to national retailers.
Walters said the service allowed retailers to step back from the responsibility of installations, reducing significant costs and risk associated to installation, while providing their customers with an installation solution that is robust and protective of the installer's and the consumers' best interests.
"It allows retailers to retail, installers to install and consumers to connect, with clear boundaries of responsibility, based on respective expertise and commercial aspiration," he said.
"We operate within changing times. Consumers are changing, as are laws and indeed the complexity of our industry and the world we live in. Retailers that operate any form of installation service, whether employed, subcontracted or recommended do so because they know that it's what their customers expect – but they do so with expense, complexity and for most a deviation from their core objective – selling product.
"This service allows them to continue to do all of that, but with none of the cost or distraction. The new service will completely revolutionise the retailer-installer-consumer proposition."
The announcement was met with caution from retailers, including the owner of a Sunderland kitchen studio attending the BiKBBI event.
Speaking to kbbreview during a networking break, Janice McBeth said that anything that helps smooth the relationship between the retailer, installer and customer "must be a good thing" but she would need more information before adopting the service.
Manchester-based Diane Berry wondered whether this was more of a solution for small businesses and less sophisticated designs.
She asked how BiKBBI would deal with potential disputes between retailers and fitters, for example when "retailers don't get their designs right or products to site complete and correct".
Walters said: "Advancements and change is often met with fear. Fear of losing something. The printing press, the automotive industry and industrial technology all feared change – everyone thought that it would make their job obsolete, but actually it created more – more jobs, delivering to more customers, more efficiently.
"I see this as a definitive moment for our industry and we will welcome those retailers who want to be part of it".
Speaking to kbbreview at BiKBBI's event in the House of Commons on Wednesday, BMA chief executive Yvonne Orgill welcomed the move, but said there were still a lot of question marks on how it would work in practice.
"It sounds interesting, but if the BiKBBI really want this to work, they need to work together with all the industry bodies. This is the first I've heard about it."
BiKBBI hopes to use the revenue stream generated from the new platform to fund a massive apprenticeship programme that will see the institute become an employment agent for apprentice installers.
"We plan to recruit 150 new apprentices in the next two years."
Those retailers interested in finding out more are invited to register their details at supportchange.uk