Internet bathroom retailer Plumbworld has reported record sales of £4 million for January, a month after one of its founders took back control of the firm in a management buyout (MBO).
Speaking to kbbreview, James Hickman, founder and chief executive of Online Home Retail, which trades as Plumbworld, said he saw an exciting future for the online business outside of Irish builders merchant Grafton Group, which owned Plumbworld for about 12 years.
At the time of the MBO, Hickman said: "Grafton Group is a bricks-and-mortar merchanting business and Plumbworld is an online retailer of bathroom products to consumers, so we were never really a core business for the group.
"The Plumbworld management team felt they would be able to dedicate more time to improving the performance of the business without the high levels of time spent on compliance, reporting and control that are an inevitable part of belonging to a publicly-listed company."
Turnover in 2018 for Plumbworld was £33.5m, 28% up on 2017, when sales were £26.1m. Pre-tax profit for 2018 was just over £1m – up 163% on the previous year (£419,000)
Hickman said that for 2019 Plumbworld was aiming at £40m in sales and over £1.5m in profit.
Hickman also revealed that focusing on online marketing, rather than spending millions of pounds on TV advertising, helped to keep prices low at Plumbworld and created a more sustainable business model than some of its competitors.
"This year our focus is on improving our product offering in both branded and own-brand products and continuing to improve the customer experience on our website," Hickman said.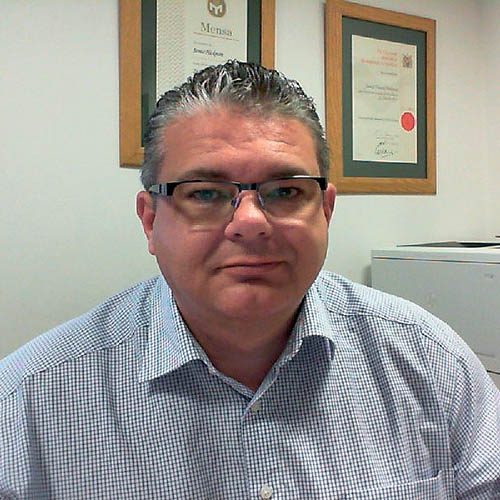 Defending internet bathroom retailers from accusations that they distort the market and accelerate a race-to-the-bottom mentality, he said that in the "good old days" before the internet, showrooms could "price gouge" the consumer, "making very high margins while operating inefficiently and adding relatively little value to the supply chain".
He added: "Today, they have to compete in an efficient market and that is much more difficult, as prices now reflect what the most cost-effective operators can sustain.
"Of course, the internet does also open up the market for cheaper products. Few showrooms could afford to operate selling £99 shower enclosures, because their volumes are too low.
"The £99 enclosure may not be the same quality as a £900 enclosure, but for the consumer on a tight budget looking to refurbish, the seldom-used, guest bathroom it is the perfect choice. The internet allows hard-pressed consumers, who can't afford high-end showroom products, to refurbish their bathrooms for the first time."
At the moment, Plumbworld sales mix is about two-thirds UK brands and a third imported house brands, but this mix is expected to shift toward house brands, manufactured in China, Turkey, Egypt and elsewhere, where the business is seeing "strong growth".
Responding to a widely aired argument from trade bodies that imported, low-cost brands from China and other emerging markets illegally flout compliance regulations, Hickman said: "I do think that this is an issue for online, particularly with products sold on eBay and other marketplaces where the vendor is less visible.
"Some of the smaller online retailers, who don't buy in large enough volumes to get competitive prices, may buy inferior products in an attempt to compete.
"We know that some of our competitors sell products that are not CE-marked and do not meet the appropriate European or British Standards, but we believe that is self-defeating as a bad reputation for quality will catch up with you in the end.
"We employ third party quality control consultants to ensure that our products meet all necessary standards and as we were part of a listed plc all the factories that we buy from had to be vetted to a very high standard."
Commenting on the launch last month of an upmarket online offering [Bathwaters.com] from West One Bathrooms founders Duncan and Kevin Waters, Hickman said: "The upmarket online retailer is interesting. My personal view is that the luxury end of the market is less suitable for online because the high-end customer base wants more value-added services, such as design and project management, which online can't provide. I wish them well and it will be interesting to see how it progresses, but I don't see it as a direct competitor."
On the affects of the Brexit process, Hickman wasn't shaken.
"We have FX (foreign exchange) cover in place for the next 12 months that will protect our imported margins.
"Our domestic branded product margins are fairly stable as we have good buying deals and track the market pricing continuously."