Javier Quiñones, country retail manager for Ikea UK and Ireland, will cross the Atlantic to become the new retail boss of Ikea USA.
The Swedish furniture firm making inroads in the UK KBB market said Quiñones will leave at the end of March, and a successor will be announced in "due course".
The move comes at a pivotal time for the firm in the middle of a massive transformation of its business model from edge-of-town, big-box retail to e-commerce, city-centre showrooms, and a focus on sustainability and playing a more active role in creating a circular economy.
Leasing furniture and even offering kitchens on subscription could be next in the pipeline for the designer flat-pack furniture giant, which said it is putting together a pilot project in some markets, including Switzerland, to test such an initiative.
An Ikea spokesman said: "At Ingka Group, we have an ambition to inspire and enable people to play an active role in making the circular economy a reality, which we can support by developing new ways for people to buy, care for and pass on products.
"In certain markets, such as Switzerland, we're exploring and testing potential solutions and have a pilot project to look into the leasing of furniture, but it's still too early to confirm exactly what this will look like.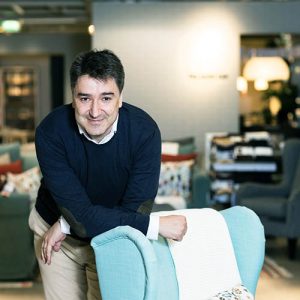 "In order to become a fully circular business by 2030, this can only be achieved through collaboration. In addition to working with customers to find appealing and accessible solutions that enable them to live more sustainably, we are also partnering with stakeholders to work together and share experiences."
In the UK, Ikea has already introduced programmes to reduce waste through services such as inviting customers to bring back old furniture and appliances, which they then give to charities.
Torbjörn Lööf, chief executive of Inter Ikea, which owns the Ikea brand rights, told the FT earlier this week that offering furniture for hire could prolong its lifecycle and support home improvers to live and shop more sustainably.
Ikea will open its latest big-box format store in Greenwich tomorrow [Thursday, February 7], described as a beacon for sustainability.
Aiming to encourage and inspire its shoppers to live healthier, more sustainable lifestyles, the 32,000sq m store features a number of green technologies, such as solar panels, rainwater harvesting, renewable construction materials and a geothermal heating system.
Ikea has also been moving into the KBB studio space, with one already open in central London and another due to open in Bromley in the spring.