Moores Furniture Group said business is booming following a management buy-out from US home improvement firm Masco Corporation in November 2017 and expects to grow by more than a fifth in 2019.
Shrugging off the fragile economic backdrop and the long shadow cast by the Brexit process, the West Yorkshire kitchen, bedroom and bathroom business, which also sells Roux kitchens, said it was "really turning" things around after the MBO, which was backed by Homebase owner Hilco.
"We're winning back more customers, contracts and multiple industry awards. The business is going to grow this year by north of 20% again," said chief executive Steve Parkin. "We've a lot of opportunity ahead of us for the next three-to-five years."
Parkin said that Moores had achieved 25% growth in private development in 2018.
"We're not purely market-growth dependent as we see market share available to win.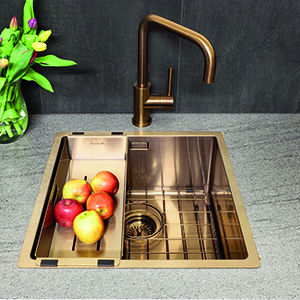 "We've got several key channels that we operate within and are seeing substantial business opportunities with market share to be won in each of them."
He added: "What really differentiates us is our customer service, designing kitchens alongside our customers and providing the after-care that is needed.
"Our quality of service is down to the people who deliver it with pride and passion. We have put a great deal of effort into ensuring we have a team of staff who are driven, knowledgeable and share the company's philosophy and values.
"One of our proudest achievements in 2018 was coming from a very low ranking with Barratt Homes to being awarded the position of their best supplier. We've moved significantly with them and this turnaround is testament to our commitment to be the best.
Moores said it has also been investing in greener and more sustainable business practices over the past 12 months.