Life Kitchen, a Sunderland-based cookery school that offers free cookery classes for people living with cancer, was opened this week by TV chef Nigella Lawson.
The cookery school, created by food writer and stylist Ryan Riley, has partnered with Fisher and Paykel, which has donated 20 appliances to the school, including the CoolDrawers and DishDrawer.
The school is the result of a successful fund-raising campaign and support from local and national businesses, including Fisher & Paykel, Sir Robert McAlpine and Ryder Architecture.
Riley said: "I'm absolutely delighted to be working with Fisher and Paykel on the Life Kitchen cookery school. Their products are intuitive, smart and beautiful and are the beating heart of the cookery school. I look forward to our guests cooking in the coming weeks."
Riley opened the UK's first cookery school dedicated to people living with cancer in memory of his mother, who passed away from small cell lung cancer in 2014.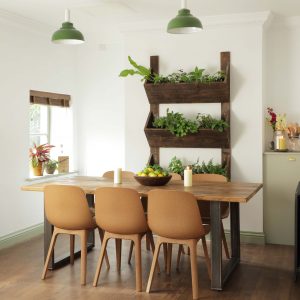 He has hosted multiple pop-up cooking masterclasses at locations across the UK and now the not-for-profit school has a permanent base in Sunderland.
Chemotherapy treatments can affect people's tastes and appetites and Riley aims to bring back the flavours and joys of cooking and eating through accessible and creative recipes.
Helen Haider, head of marketing at Fisher and Paykel, said: "The kitchen is the humble engine room in which we choose to live – where we create, socialise and enjoy the best that life has to offer. Cooking is a social activity, and even more so in a cookery school.
"Ryder Architects and Ryan have created a wonderful working kitchen and cookery school that looks sleek and modern, yet is still warm and inviting, with a really accessible set-up for patients, carers, friends and families. Ryan's dedication to getting this cookery school up and running and his creation of tasty recipes for people to cook and eat to boost their health is truly inspirational. We are very happy to be able to support Ryan is this wonderful project."