Three-quarters of UK companies are pessimistic about the business environment post-Brexit, according to a survey conducted by market analyst Statista.
The report also revealed that a no-deal Brexit could see the gross value of the UK manufactured goods industry plummet by 12% over the next 15 years.
Statista pointed out that the UK economy did stabilise in the period that followed the Brexit referendum decision in June 2016, when the FTSE took a 12.5% hit and GDP growth dipped to 1.9% from 2.3% in 2015.
But by early 2018, it said, the UK had become one of the slowest growing economies in Europe, with quarterly growth as low as 0.1%. It also forecast that the estimated loss caused by Brexit in the longer term could be as much as 3.3% by 2020. And in a no-deal scenario, it estimated that GDP could fall by up to 3.9% by 2030. GDP stood at £2.11 trillion in 2018.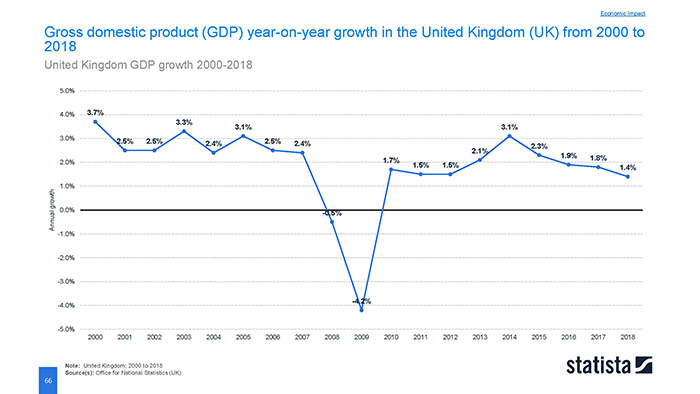 Statista surveyed 103 chief financial officers of major companies in the UK over three years about their predictions for the post-Brexit business environment. In Q2 2016, 68% thought things would get worse, rising to 72% in Q2 2017 and peaking at 75% on Q2 last year.
Other economic effects of a no-deal Brexit highlighted by Statista included a 30% drop in house prices, a rise in bank rates of 5.5%, inflation up by 6.5% and unemployed up by 7.5%.
While British KBB manufacturers have been bullish, sniffing a possible competitive advantage over rivals imported from Europe, the uncertainty surrounding Brexit has led to a trend for them – and some distributors – to stockpile goods to ensure they can fulfil orders. It is a double-edged sword, however, as many, including JJO, point out that the money this ties up could otherwise be spent on other investments.
JJO joint managing director Stephen Greenhalgh, talking to the Sunday Times on the effect Brexit is having on business, said: "We are in no man's land where Brexit could occur at any time. We have had no choice but to maintain this stockpile of reserves while we wait for a Brexit deal to be agreed and implemented. Without the necessary components and materials, we would not be able to meet our customers' needs and that is uppermost for any business to survive.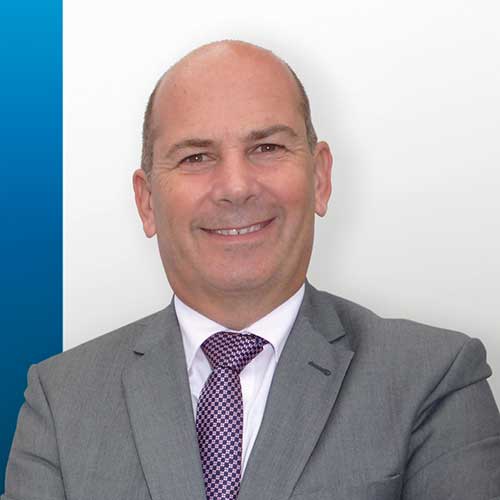 Mike Tattam, sales and marketing director at Lakes, told kbbreview: "To protect customers as best we can from disruption and potential 'known unknowns' at ports in the UK, we've been increasing our stockholding over the past few months to unprecedented levels.
"Will that be enough? Enough for what? We don't know at this point. Merchants are asking what our plans for Brexit are but, reading their questions, it's an interesting role reversal – the onus seems to be on suppliers holding stocks rather than merchants."
In the forthcoming July issue of kbbreview, though, Ripples managing director Paul Crow points to some possible beneficial short-term benefits for retailers thanks to the Brexit delays: "You have to feel for the British distributor. You can be pretty confident that they have some full shelves at the moment, having expected Brexit to kick in during March.
"Many opted to carry a good two months' stock and that's a lot of financial pressure to place upon themselves – all to ensure we, the customers, get the right service and goods. Now, though, they need to get rid of it, and pretty quickly. Ask for some good stock deals and expect them to be a little more flexible in helping you get some orders, because all of that product needs to be paid for."