German kitchen manufacturer Rotpunkt has begun a global campaign against climate change and is implementing measures at its production sites in Bünde and Getmold to make its kitchen manufacturing 100% carbon-neutral from January 1, 2020.
Commenting on the move, Matt Phillips, head of UK operations at Rotpunkt, said: "A consistent focus on environmental and social sustainability is the foundation for successful corporate development and, as we enter a new era of global change, Rotpunkt welcomes the scope to evolve both brand and business and use 'change as an opportunity'."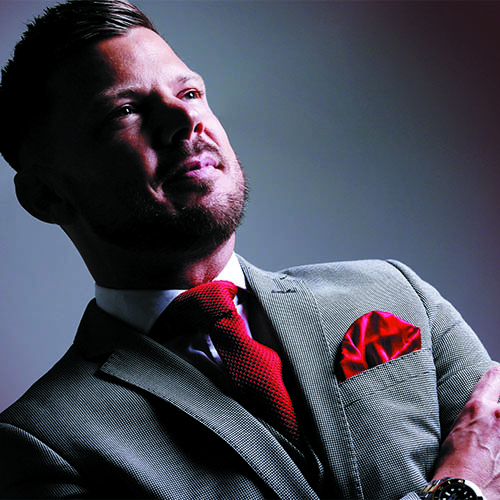 He added: "Aiming to set new standards within the kitchen furniture industry, our motivation is to produce kitchens as ethically as possible, which is why we have committed to 100% carbon-neutral production with absolutely no compromise on quality or design. Our research shows that eco credentials are a growing concern to the modern homeowner and our pledge for sustainable kitchen manufacture in 2020 is just one way we can reduce our carbon footprint and answer the growth for ethical consumerism."
Rotpunkt says that it has worked hard over the past 10 years to position itself "at the forefront of the industry and from 2020 it can boast delivery of the most sustainably produced kitchen furniture solutions in the world".
It says that significant milestones on the way to its 2020 goal have been:
2017: Acquisition of efficient cutting machines at Getmold site, reducing material usage and waste and enabling continual updating of its machinery and technologies;
2018: Company-wide certification declared for energy management in accordance with ISO 50001 and the creation of a basis for future certifications and continuous action. Promotion of e-mobility by introducing bicycle subsidies for employees and family members, who travel a total of 3,352,800 km/year to and from work. So every kilometre cycled by Rotpunkt employees will serve to protect the environment.
2019: Development and implementation of continuous CO² reduction following analysis of Rotpunkt's CO² emissions and its commitment to a CO² site balance sheet.
Looking to the future, it pledges:
2020: 100% carbon-neutral production at Bünde and Getmold to reduce CO² emissions, increase efficiency and green project specification. Continual assessment is made to CO² balance sheet(s) to develop further measures for CO² reduction and 'climate action'.
2021: Complete company-wide conversion to green electricity and equal consideration of ecological, economic and social issues.
Phillips concluded: "As a premium kitchen manufacturer, we recognise our influence and ability to impact market-change, which is why the production of sustainable furniture solutions has become an integral part of our past and future brand and business methodology. We want to bring this same level of stimulus to our UK retail network so they can help their customers make better choices and become part of Rotpunkt's 'climate action solution'."